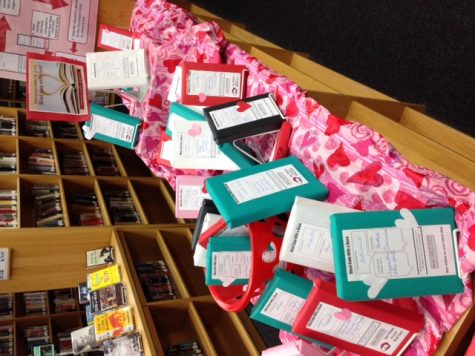 By Sai Sreenivasan, Observations Editor

February 14, 2017
With Valentine's Day coming up, the Media Center is honoring this holiday and their love for reading with the "Blind Date with a Book" tradition for the third year in a row. The event was started in Feb. 2015 and has been a success among students. For this tradition, the Media Center specialists...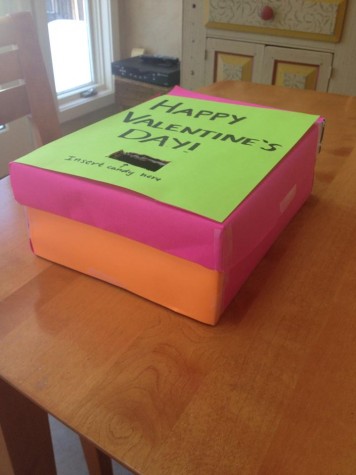 By Jordan Janis, Features Editor

February 24, 2014
The arrival of Valentine's Day brings two possibilities for teenagers: doing nothing or spending the day with loved ones. However, when these teenagers were in elementary school, they passed their Valentine's Day in a different fashion—with a class party full of candy and Valentine's Day cards...
Wednesday, May 15

Varsity Lacrosse

Winston Churchill High School 6 - Richard Montgomery High School 5

Monday, May 13

Varsity Lacrosse

Winston Churchill High School 16 - BCC 3

Friday, May 10

Varsity Lacrosse

Winston Churchill High School 13 - Walter Johnson High School 1

Monday, May 6

Varsity Softball

Winston Churchill High School 11 - Clarksburg High School 14

Friday, May 3

Varsity Baseball

Winston Churchill High School 11 - Magruder High School 2

Friday, May 3

Varsity Softball

Winston Churchill High School 24 - Seneca Valley High School 9

Tuesday, April 30

Varsity Lacrosse

Winston Churchill High School 8 - Damascus High School 15

Saturday, April 27

Varsity Lacrosse

Winston Churchill High School 4 - Richard Montgomery High School 6

Tuesday, April 23

Varsity Lacrosse

Winston Churchill High School 12 - Quince Orchard High School 2

Wednesday, April 17

Varsity Baseball

Winston Churchill High School 13 - Gaithersburg High School 3
The Churchill Observer- May 2018