By Maya Rosenberg, Editor-in-Chief

April 2, 2017
British singer-song writer Lewis Watson released his sophomore album "Midnight" Mar. 25, and he's never sounded better. His signature acoustic style blends perfectly with the heavier sounds of percussion, piano and electric guitar to create an album that has both beautiful melodies and creative...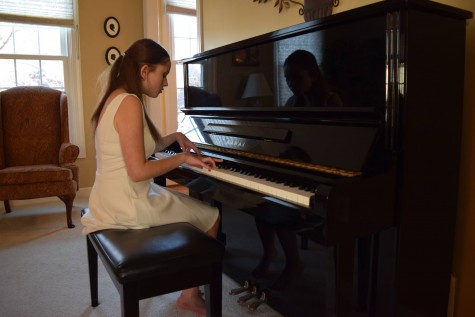 By Emiliana Cardinale, Production Editor

December 23, 2015
Senior Stephanie Safdie wrote "Silhouettes" about nine months ago. The song is a metaphor for deeply falling in love with someone and then having that person disappear or "ghost" you. A music video for the song, filmed by senior Cameron Ozatalar, is set to come out on Safdie's YouTube account,...
Winston Churchill High School

63

Mar 4 / Girls Basketball

Winston Churchill High School

72

Mar 2 / Girls Basketball

Winston Churchill High School

60

Feb 21 / Girls Basketball

Winston Churchill High School

65

Feb 21 / Boys Basketball

Winston Churchill High School

73

Feb 7 / Boys Basketball

Winston Churchill High School

55

Jan 24 / Boys Basketball

Winston Churchill High School

53

Jan 24 / Girls Basketball

Winston Churchill High School

62

Jan 15 / Boys Basketball

Winston Churchill High School

72

Jan 15 / Girls Basketball

Winston Churchill High School

64

Jan 10 / Boys Basketball
The Churchill Observer- May 2018