Fresh Market alternative to traditional grocery stores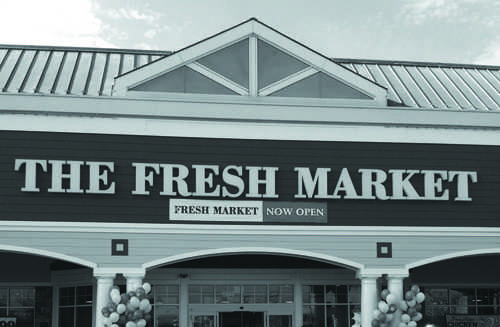 Customers walking into a grocery store have two basic expectations: the store is clean and has the basic necessities. It is very rare that one finds a store that exceeds these standards, but Fresh Market is an exception.
Fresh Market has opened in the Congressional Plaza shopping center off Rockville Pike. This store is the fourth Fresh Market to open in Maryland and there will be more to come.
"You'll see us opening up many new stores in this area," said Sandy Glatter, Regional Director of Operations.
Unlike most grocery stores, Fresh Market prides itself on having organic and different foods. The prepared meals are made in the store and are pleasant and enjoyable to consume. It was a surprise to see an employee cooking a free sample right in front of the customer's eyes.
Along with Fresh Market providing its own culinary creations, the store invites many local food businesses to come promote and sell their own products. Never would an average consumer expect to see locals come in to a grocery store and churn their own homemade honey sunflower seed ice cream.
According to Glatter, this new Maryland store is the first to partner with local businesses, and if it proves to be beneficial to both Fresh Market and the locals, all of their stores will invite these vendors.
Like all other places, Fresh Market has its flaws, one of them being the complex varieties of their products. Sometimes simple is better, and when someone wants a basic grocery item, they have to carefully search through the unfamiliar food brands stacked on Fresh Market's shelves.
Overall, Fresh Market lives up to its name by being a grocery store with only fresh food. Employees are friendly, the food is delicious, and everything is in order.
"Our concept is about people who like good food and come to interact and talk about good food," Glatter said.