'The Heist' breaks stereotypes of music industry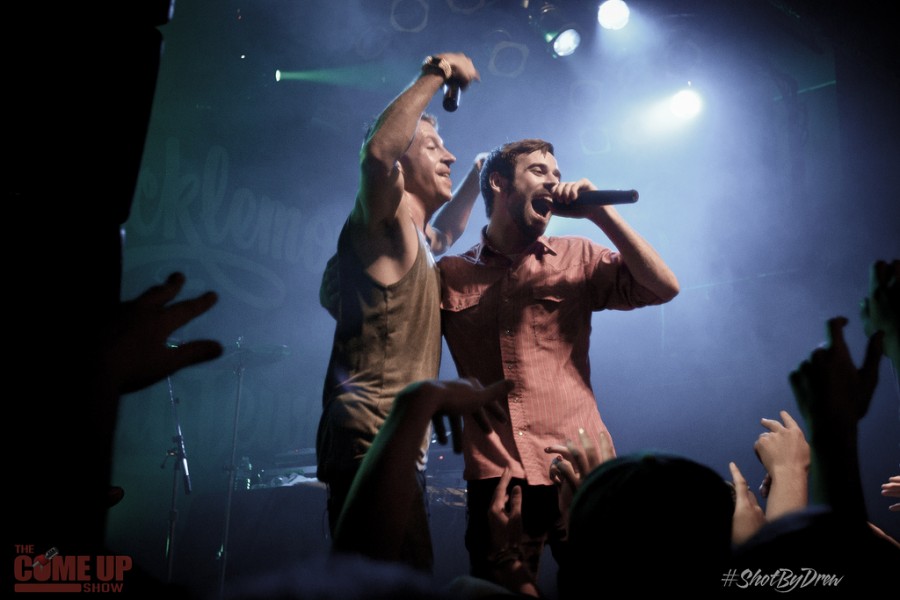 By Kara Philips, Staff Writer
November 7, 2012
 In this age of music, drugs, sex and alcohol are popular themes. Those who do not capitalize on this lifestyle are considered to be inferior. Instead of commenting on the real issues that plague humanity, most artists choose to promote irresponsible and affluent lifestyles.
Then comes along Seattle native power duo, producer Ryan Lewis and emcee Macklemore. With the Oct. 9 release of their new album, The Heist, this dream team slays the stereotypes of the music industry— they do not belong to any major record label and sing about unique topics.
Macklemore overcame many obstacles in order to achieve his recent success. After many enjoyed his 2005 album Language of My World, he faced artistic inactivity due to his battle with drug abuse. Now, living a life of sobriety, he focuses on making a difference in people's lives through his music.
The album commences with "Ten Thousand Hours," which encourages listeners to take the risk of doing what they love rather than staying in their comfort zones. After "Ten Thousand Hours" is one of the more popular tracks, "Can't Hold Us" which features Ray Dalton. This track displays Macklemore's ability, where he effortlessly delivers his ingenious lyrics at a rapid pace.
Another popular track, "Thrift Shop," featuring Wanz, whimsically praises thrift stores' low-priced clothing. Rappers typically talk about the most expensive clothes, but Macklemore chooses to rap about bargaining, a refreshing and relatable topic.
"Same Love," featuring Mary Lambert, addresses same-sex marriage, a topic important to Macklemore, given that he has two gay uncles. This track is great in the fact that this is true poetry; he criticizes society's xenophobia saying that "America the brave/ still fears what we don't know" and urges Americans to change the thought that "gay is synonymous with the lesser."
Proceeding this track is "Make the Money," where Macklemore stresses he shall maintain his individuality and humility while also promising that he shall not let himself or his music be altered by fame and fortune.
Lewis gets to show off his expertise in "BomBom," featuring The Teaching. In this instrumental track, trumpeter Orwour Arunga and drummer Zach Fleurry show off their skill as well.
"Jimmy Iovine," featuring Ab-Soul, is a techno futuristic-sounding story of Macklemore pulling a heist in order to get a contract from a major record label; however he realizes that he'd rather "be a starving artist" than be cheated.
Macklemore discusses further topics that are untouched by other rappers. A noteworthy track that demonstrates this is "Starting Over," featuring Ben Bridwell from Band of Horses. In this track, Macklemore delineates the pain of relapsing after years of living the sober life. These pains include disappointing his parents and facing fans who idolize him, leaving him to feel guilt for betraying their trust in him.
Macklemore's openness about his struggles and his self- enlightenment set him apart from today's artists. With the mix of Macklemore's reflective lyricism and Lewis' complex production, The Heist is a must-buy masterpiece full of honesty and creativity.