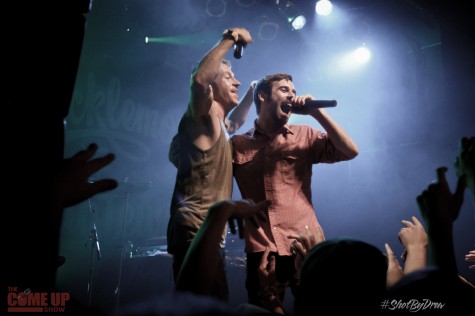 By Kara Philips, Staff Writer

November 7, 2012
 In this age of music, drugs, sex and alcohol are popular themes. Those who do not capitalize on this lifestyle are considered to be inferior. Instead of commenting on the real issues that plague humanity, most artists choose to promote irresponsible and affluent lifestyles. Then comes along Seattle native pow...
By Kara Philips, Staff Writer

April 30, 2012
Nowadays, music has become a competition of who can get the best beats with the catchiest lyrics, lacking the creativity and enthusiasm that inspired most artists to pursue music in the first place. Then there is the new Of Monsters and Men album My Head Is an Animal. This Icelandic sextet uses a genr...
Friday, January 3

Boys Basketball

Winston Churchill High School 72 - Einstein 35

Wednesday, December 18

Girls Basketball

Winston Churchill High School 67 - Kennedy 14

Friday, December 13

Boys Basketball

Winston Churchill High School 71 - Springbrook 61

Friday, December 13

Girls Basketball

Winston Churchill High School 74 - Springbrook 12

Tuesday, December 10

Girls Basketball

Winston Churchill High School 59 - Urbana 26

Tuesday, December 10

Boys Basketball

Winston Churchill High School 69 - Urbana 60

Friday, December 6

Boys Basketball

Winston Churchill High School 61 - Paint Branch 63

Friday, December 6

Girls Basketball

Winston Churchill High School 66 - Paint Branch 64

Wednesday, November 13

Girls Varsity Volleyball

Winston Churchill High School 1 - Arundel 3

Saturday, November 2

Girls Varsity Soccer

Winston Churchill High School 2 - Quince Orchard 1

Friday, October 25

Varsity Girls Volleyballl

Winston Churchill High School 3 - BHS 1

Friday, October 25

Varsity Boys Football

Winston Churchill High School 8 - BCC 14
The Churchill Observer- May 2018