Daphne dishes advice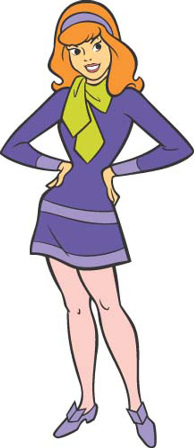 As most seniors look back on their high school experience and create a bucket list of all the things they wish they could have done, I look back on my two-and-a-half years at Churchill and count five things you SHOULDN'T do as a high school senior. The following is a condensed version of my very own anti-bucket list:
1. Don't wait until senior year to take health. I know the counselors constantly remind us all to take health by sophomore year, but having transitioned from Whitman to Churchill my sophomore year, I decided it would be easier to just wait until my second semester senior year to take health. Big mistake. Being one of the only seniors in health is not only awkward, but somewhat frustrating as all the sophomores squeal at the pregnancy video and giggle every time the teacher says the word sex.
2. Don't forget to take your lunch pass with you…always. After making it back to school just in time for the start of sixth period, nothing is more frustrating than waiting to have to write your name down with the security guards since you forgot to bring a little pink piece of paper with you. My advice, keep it somewhere in your backpack or wallet so you'll never accidentally leave at home.
3. Don't be afraid to dress up for school every once and a while. It took me a good two years before I gathered up enough courage to wear a skirt to school. Although constantly worrying if your backpack is pulling it up is somewhat annoying, the satisfaction of looking nice is worth it. I know it's not the Churchill custom to wear nicer clothes to school, but every once and a while its nice to trade in yoga pants and Uggs for a dress and sandals.
4. Don't miss Mr. Szafran's classes. I learned this one the hard way. After missing my fair share of AP Stat classes, I continued to be the butt of Mr. Szafran's jokes for the rest of the year. Trust me, 45 minutes of math class is really not as bad as he'll make you feel for missing it. Even if you're sick or bleeding, make sure to be in his class.
5. Don't apply to colleges you wouldn't actually want to go to. I know this one sounds obvious, but once you actually start applying to schools, you might have the urge to send in an application because it's short, free or easy. At the end of the day, you want your final decision to be an easy one, and if you have too many acceptances on your plate, it could be a lot more difficult. Try and narrow down the schools to ones you can really see yourself at, so in the end you have no bad choices. Plus, it saves you more money than you realize when applications can cost up to $70.
So before you start writing down your senior bucket lists, don't forget to avoid these few things to ensure a more enjoyable and less annoying senior year.