Departments offer new electives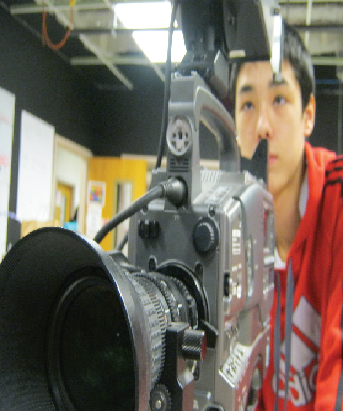 CHS students will find more electives from which to choose for the 2012-2013 school year. The new electives that will be offered are Model UN, Peace Studies, Impact: A Survey in Modern American History, Fashion Design and Construction, Filmmaking, Percussion Band, Musical Theatre, Culture in Literature, African American Literature and Oral Interpretation and Debate.
 According to resource counselor Beverly Lubenetski, the course bulletin may not be finalized until January 2012, and the electives that are offered in the master schedule are dependent on the number of students that register for a class.
 "Either a teacher or student can show an interest in any course approved by MCPS," Principal Joan Benz said. "We can run it if 34 students choose it."
 The art department is planning on offering four new electives for the next school year. According to art resource teacher Paul Dermont, the department feels that students will be interested in the new electives.
 "The teachers are also excited about expanding their repertoire in the arts," Dermont said. "Each brings a special expertise to the courses."
 Theater teacher Lynda Scionti is scheduled to teach Filmmaking next year, a course that will be offered to all grades. This elective will teach students to analyze how a director hopes to communicate with his or her audience through film and will have students participating in filmmaking projects.
 "Movies are a door to knowledge—knowledge of a society, knowledge of history, knowledge of art," Scionti said. "Filmmaking opens these doors by teaching students to think critically about film, providing them with a deeper understanding of this uniquely influential art form."
 Ceramics and Digital Art teacher Brendan Roddy is scheduled to teach Fashion Design and Construction. According to Roddy, this elective will be an honors course that discusses fashion throughout history and will teach students the processes and skills necessary in making clothing garments.
 "We are going to understand fashion's place in history from idea to concept," Roddy said. "In the end we will learn sewing techniques to make actual clothing."
 According to Roddy, he hopes that the Fashion Design students will be able to take part in the Festival of the Arts where they can present and wear the clothing they designed.
 The social studies department is also planning on offering three new electives.
 According to social studies resource teacher Rodney Van Tassell, Model UN will be offered as a class for juniors and seniors who either are or plan to be officers in the club. It will also prepare students for regional and national Model UN competitions.
 The electives Culture in Literature, African American Literature and Oral Interpretation and Debate will be added to the English department for next year as well for sophomores, juniors and seniors.
 According to English resource teacher Emily Goldberg, teachers are looking for new classes to provide students the opportunity to engage in the English language and literature.