Rumored ban on leggings just stretching the truth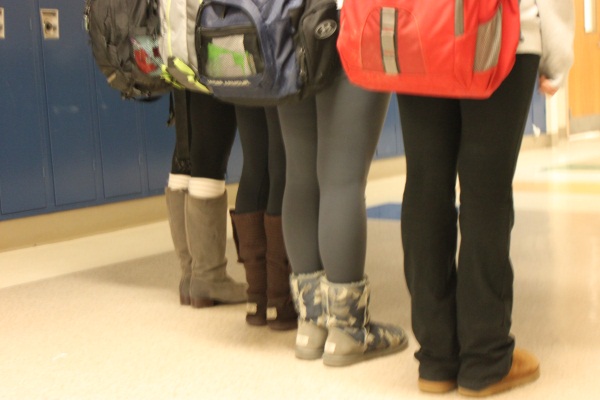 Twitter, Facebook and Hot 99.5 had students in a fury Wednesday night and Thursday morning with rumors about a new MCPS policy banning students from wearing leggings and yoga pants to school.
According to a Dec. 8 Kensington Patch article, MCPS is not in fact putting a policy into effect. MCPS schools spokesperson Dana Tofig denied the rumor in the Patch article, claiming that there is no such policy countywide.
"Schools can set their own policies regarding what students can and cannot wear," Tofig said in a Dec. 8 interview with the Observer. "There are certain expectations that are laid out in the Student Rights and Responsibilities handbook. The specific dress policies can vary from school to school."
Despite this, MCPS hate tweets are trending on Twitter and rumors are buzzing around the school and Facebook.
Many link the rumors back to Rockville High School, which actually has a "no leggings and yoga pants" policy. It is a part of the school dress code and is unique to this school.
A Rockville High School Main Office secretary confirmed this policy, but chose not to comment, adding that administrators were in a meeting and therefore unable to comment.
CHS students need not worry, however. Yoga pants and leggings are still allowed at CHS, and neither CHS nor MCPS plans to implement a ban this school year.
"It is all a total rumor and was a site-based decision for Rockville High School," Principal Joan Benz said. "We expect students to dress appropriately according to the dress code."