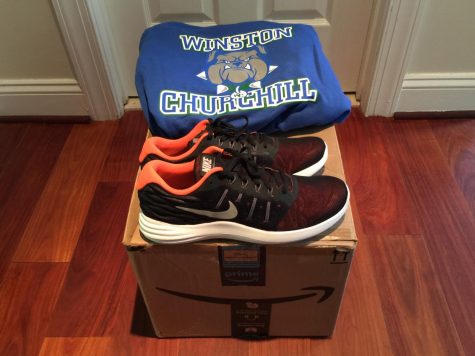 By Brandon Li and Joe Rab

October 18, 2018
Do you want to buy new clothes, but do not have time to try anything on? Do you wish you could order online items and only pay if you decide to keep them? Amazon Wardrobe might be your answer to these questions. Amazon Wardrobe, Amazon's latest addition to its enterprise, began in late June. The...
By Brittany Goodman, Features Editor

April 30, 2012
If going to the latest boutiques in Georgetown, Bethesda or even a mall do not satisfy your needs, it is time to try Barbie B, a fashion-forward boutique full of new and trendy accessories perfect for prom or even a graduation gift. No matter what the occasion, Barbie B has an assortment of affordable...
Tuesday, October 15

Varsity Girls Field Hockey

Winston Churchill High School 6 - Wheaton 0

Monday, October 14

Varsity Girls Soccer

Winston Churchill High School 7 - Rockville 0

Thursday, October 10

Varsity Boys Soccer

Winston Churchill High School 0 - Whitman 7

Thursday, October 10

Varsity Girls Volleyball

Winston Churchill High School 0 - Wootton 3

Monday, October 7

Varsity Girls Volleyball

Winston Churchill High School 3 - Whitman 0

Tuesday, October 1

Varsity Girls Volleyball

Winston Churchill High School 3 - RM 0

Friday, September 27

Varisty Boys Football

Winston Churchill High School 0 - QO 64

Wednesday, September 25

Varsity Girls Soccer

Winston Churchill High School 11 - Einstein High School 2

Monday, September 23

Varsity Girls Field Hockey

Winston Churchill High School 6 - RM 0

Thursday, September 19

Varsity Girls Volleyball

Winston Churchill High School 3 - BCC 0
The Churchill Observer- May 2018