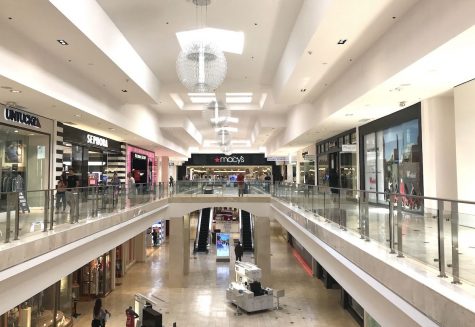 By Miranda Chung, Copy Editor

March 3, 2020
With the earth's average temperature rising annually, young people all over the world are leading the fight against climate change and global warming. From using metal straws to building composts to going vegan, many are changing their habits in the attempt of living a more sustainable and environm...
By Laura Sneller, Opinions Editor

April 9, 2018
Climate change is an issue that has been in the spotlight for several years now, and has been continuously affecting the world's weather patterns. However, what is not as well-known is how it affects a certain demographic of people--specifically, women. It is easy to dismiss this problem as one...
Wednesday, March 4

Girls Basketball

Winston Churchill High School 63 - BCC 43

Monday, March 2

Girls Basketball

Winston Churchill High School 72 - WJ 32

Friday, February 21

Girls Basketball

Winston Churchill High School 60 - Damascus 10

Friday, February 21

Boys Basketball

Winston Churchill High School 65 - Damascus 70

Friday, February 7

Boys Basketball

Winston Churchill High School 73 - Northwest 59

Friday, January 24

Boys Basketball

Winston Churchill High School 55 - Whitman 56

Friday, January 24

Girls Basketball

Winston Churchill High School 53 - Whitman 33

Wednesday, January 15

Boys Basketball

Winston Churchill High School 62 - Whitman 58

Wednesday, January 15

Girls Basketball

Winston Churchill High School 72 - Whitman 29

Friday, January 10

Boys Basketball

Winston Churchill High School 64 - Wootton 50

Tuesday, January 7

Girls Basketball

Winston Churchill High School 65 - WJ 30

Friday, January 3

Boys Basketball

Winston Churchill High School 72 - Einstein 35
The Churchill Observer- May 2018