Girls Lacrosse players named to All-District Team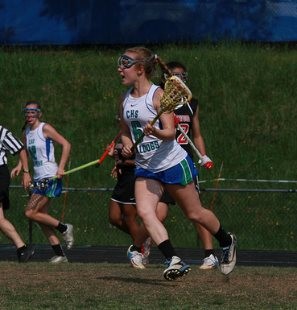 The Churchill Observer would like to congratulate senior Rachel Thal-Larsen, junior Bethany Dubick and junior Ashley Simpson for making the All-District Girls Lacrosse team. Thal-Larsen and Dubick both made the team as attack and Ashley made it as a goalie.
"Its nice to get recognition for the hard work I have put in this season, and its also great to see my teammates get recognized and acknowledged for the good season we had this year," said Dubick.
The team is put together based on the votes of coaches throughout the district and the team is put together of the top vote getters, a great honor for CHS girls lacrosse.