It's not news, it's common sense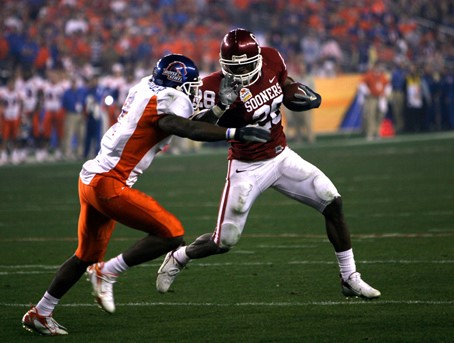 By now, I am assuming that most of you readers have seen or heard the disgusting video from the University of Oklahoma's chapter of the fraternity Sigma Alpha Epsilon in which several white members of the fraternity were chanting a racial slur.
This video not only tarnished the reputation of the school, but is also affecting the school's fabled football program.
Jean Delance, a four-star football recruit from North Texas, rescinded his commitment to the University of Oklahoma after seeing the video, one day after reaffirming his intention to play for the school over Twitter.
According to Delance's Twitter page, he cited leaving the program for "personal reasons."
This story is garnering a lot of media attention, yet is it all really necessary? It is completely normal for someone to not want to place themselves into a threatening environment, and I applaud Delance for rescinding his commitment.
Why would an African-American male place himself into an environment full of bigotry? It confounds me that the media has grabbed a hold of this story and has garnered this much attention due to the fact that it is merely common sense.
According to a March 9 article from the Huffington Post citing a CBS interview with Delance, the football prospect was "clearly disturbed" by the video.
In response to the video's notoriety, OU athletes and coaches, including head football coach Bob Stoops, held a protest over the video and its content.
While protests normally garner media attention, this demonstration is something that the media does not need to cover to this extent. When racism or anything that makes student-athletes feel uncomfortable occurs, there should be no question as to why they would not want to come to the school. The protest was, in my opinion, a mere formality.
Delance's story proves that the world is moving in a right direction and taking a stand against racism. Yet, the media does not need to prey on Delance, because what he did is simply just common sense.