The new Era of the NBA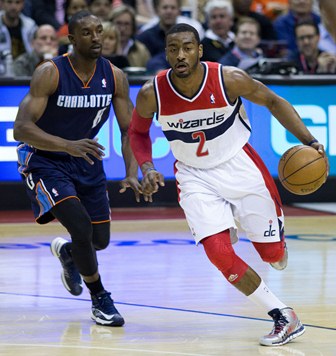 By Ben Fox, Staff Writer
April 2, 2014
If a diehard NBA fanatic traveled from the year 2010 to the present day and looked at the current standings, though his or her initial thoughts would likely be "Who the heck are the New Orleans Pelicans?" he would soon realize that a number of surprising teams are fighting for a playoff presence.
Neither of the two teams that fought for the 2010 championship, the LA Lakers and Boston Celtics, are close to fighting for playoff spots. The LA Clippers, Toronto Raptors and even the hometown Washington Wizards are virtually guaranteed to be playing late into May after years of dreadful seasons. The NBA is approaching a new era filled with young basketball powerhouses, one that only just began with LeBron James's 2010 decision to leave the Miami Heat.
While the NBA, like most sports, is constantly changing due to trades, injuries, emerging rookies and aging stars, the current season would almost be unrecognizable to someone who last viewed a game in 2010. While all of these have affected the outcome of this season, an unusually deep draft class filled with potential stars such as Kansas's Joel Embiid and Andrew Wiggins, Duke's Jabari Parker and Creighton's Doug McDermott have caused many teams that would normally fight for a playoff spot to instead "tank" their seasons into order for a better draft spot.
Each successful team has taken a different route in order to make it back to the playoffs. Some teams preferred to wait for the emergence of young stars such as forward Blake Griffin of the Clippers, guard John Wall of the Wizards and forward Paul George of the Indiana Pacers to help turn their organizations seasons around. Other teams chose to pursue blockbuster acquisitions such as center Dwight Howard and guard James Harden for the Houston Rockets and guards Deron Williams and Joe Johnson of the Brooklyn Nets to lead teams back to prominence.
No matter the route teams took, this season's playoffs look to be the start of a new era for the NBA, even with the continued dominance of ever-present teams such as the Miami Heat and San Antonio Spurs. Rising stars will continue to effect the NBA and help the league rise as a globally popular sport.