CHS students look for good luck on friday the thirteenth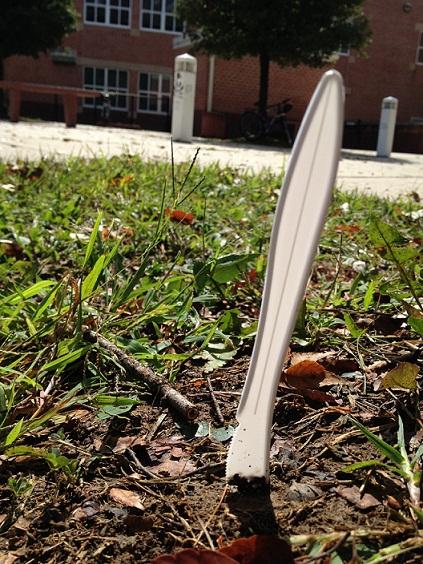 Each year, people mark their calendars for the dreadful Friday the thirteenth.
Whether people admit to believing in the superstitions of this day, they still have a little inkling in the back of their head to take some precautions.  Many students at Churchill, however, take this day a little more seriously, trying to avoid their superstitions or use their superstitions to their advantage.
"I am superstitious because I feel like I have to do something repeatedly in order to perform my best," sophomore Namrita Perincherry said.
Some extreme measures students take is making sure they are alert to different signs.  Many actually try to see the positive in the signs rather than the negative so their spirits aren't to frighten by the stereotypes given to the day.
According to sophomore Austin Yang, he tries to look for his favorite number 24, which he believes is a positive sign on Friday the 13th or in his everyday life.  Before he plays a tennis match or takes a test, if he sees the number 24, he "believe[s] it is good luck."
Students sometimes have to take careful precautions because of their quirky but real superstitions.  The superstitions they believe actually help them in life rather than hurting them.
"Superstitions help avoid anything bad happening to you and gives you more of a chance to get lucky," junior Sriya Movva said.
With using superstitions to their advantage, CHS students have their unique superstitions, may it be as simple as seeing a black cat or walking under a ladder, or may be more complex then known to many.
According to Movva, when an important event is scheduled that cannot be rained out, she sticks a knife in the ground to prevent the rain.  Also, she believes that turning the radio on to an odd-numbered channel is good luck.
After school, students may not feel safe due to the reputation of the frightening day.
"On Friday the 13th, I never go to other people's houses unless I know them extremely well," Perincherry said.  "I don't ever go out in public places like the movies or the mall."
As of Friday the 13th, CHS students of all ages are a little fearful, as whispers through the halls and Facebook posts cause even the toughest to become jittery with terror of what the day might bring.  Look for signs that will bring luck, rather than danger—you never know.  The million-dollar lottery ticket could just be a dollar away.