The benefits of summer school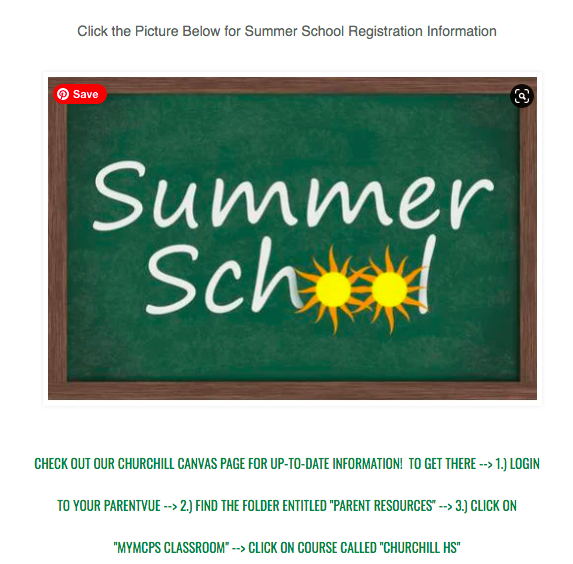 Although students are wrapping up the school year and getting ready for summer break, some might not know the opportunities WCHS offers that students could use during the summer to assist their learning with several other shorter classes. Some could get required courses out of the way, while others could get ahead in their learning for the coming school year. They can get help with quality, in-person teaching that may not have been offered during the pandemic.
WCHS offers courses from a wide range of Honors Health to SAT Prep Classes to AP Biology Prep, just to name a few. Students who have used these courses in the past to be more efficient during the summer have found these courses to be very beneficial. WCHS sophomore Sania Khanna speaks about her experience with taking Honors Health this past summer.
"Being able to complete a whole semester's class in three weeks during the summer was the best option for me because I was able to earn a required credit and also get a normal in-person experience in a short amount of time," Khanna said.
Although courses might be completed in a shorter amount of time, students can still cover all material needed to understand the course fully. They might also be expected to do work at home in order to get through concepts faster and to verify that they know the material outside of a group setting. WCHS junior Anusha Sastry took Honors Geometry in order to get ahead for the next school year.
"Based on previous courses, I knew I would be able to handle getting a full year course out of the way in a shorter period of time," Sastry said. "I would not have been able to challenge myself with a higher level class if this opportunity was not available."
WCHS offers credit courses that are required to be completed to graduate, but also provides prep courses for students to expand their knowledge and give them a taste of what the course might be about. Some of these prep courses include the SAT/ACT prep, AP Chemistry prep and College Essay Writing workshops.
Students are also able to plan out their summer with different sessions available to them. Some courses might start around June, while others begin around the end of July. These are planned to keep students' minds fresh for the upcoming school year.
"It was really convenient for me to pick which session I wanted to be in since I was busy during other weeks in the summer," Khanna said. "That way, I did not have to miss out on any summer plans and was also able to get ahead."
Additionally, these courses are accessible to all WCHS students who want the extra help. Students have many resources available to them for extra supportand can get as much as they would like. This way, WCHS is able to prioritize their students' learning to make sure they can benefit as much as possible to prepare for the school year.
Students can access all of the information about summer school on the WCHS website. There are instructions on how to sign up, what classes and sessions are available, and recently asked questions.
"I am really happy WCHS made this program for all students," Sastry said. "I might have struggled without this course, and WCHS set me up for success."