Country music is more explicit than people may think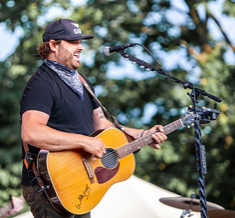 Parents traveling with little kids will often switch the station when a rap song comes on to a "safer" genre, like country, to avoid exposing them to controversial topics. However, changing the station to country music does just the opposite.
While country music may seem to be clean, many songs in the genre indirectly and directly reference drugs many more times than rap music does.
According to research by addictions.com, country songs mention drugs an average 1.6 times per song, the most out of the eight types surveyed. Rap takes last, falling behind pop and rock. In addition, the study mentions over 30% of the songs that contain references to drugs are about marijuana.
Dan + Shay's Grammy award-winning song "Tequila" mentions "sky high in Colorado," a double entendre. While it could be in relation to Colorado's altitude, it also alludes to the fact it was one of the first states to legalize Marijuana in 2012.
On the other hand, rap music clearly states what it talks about and is labeled explicit when it contains the content.
Juice WRLD's rap single "Robbery" mentions drugs only once, with the lyric, "I love to do drugs so mind my manners/I get high when you don't decide to answer." The message is the same but the frequency it appears is less. It is also labeled as explicit so listeners know what to expect.
Such songs should be labeled as explicit as they give messages that can have a harmful effect. These songs encourage people to use such methods to escape reality.
According to a May 2018 article by AddictionCenter, teens are more likely to use drugs after listening to lyrics that relate to the reliance on drugs.
Randy Houser's 2019 single, "What Whiskey Does," talks about drinking and smoking. "I'm gonna light one up and sit right here," the first line states, talking about lighting up a cigarette.  In addition, the lyrics mention "Maybe it'll make me lose my mind/Maybe it'll help me forget this time/Maybe it'll take me to a better place/And put a smile back on my face." It shows how smoking and drinking helps to forget and improve one's life, a message that isn't a good one for impressionable minds.
Country music contains more references to drugs and alcohol than rap music does, despite the misconception. While rap music may say censored content more often, the actual allusion to narcotics and drinking is more common in country music. Such songs should be labeled as explicit as they contribute to the increasing chemical dependence.