By Maya Bhattiprolu, Assistant Online Editor

June 4, 2019
She hears her teammates chanting her name from the bleachers. Gathering up her last shred of energy, she sprints past the finish line. The clock flashes 6:01. Freshman Bridget Kelly has been running since the eighth grade, when she joined the cross country team at Herbert Hoover Middle School. "I...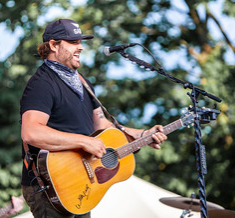 By Maya Bhattiprolu, Assistant Online Editor

May 9, 2019
Parents traveling with little kids will often switch the station when a rap song comes on to a "safer" genre, like country, to avoid exposing them to controversial topics. However, changing the station to country music does just the opposite. While country music may seem to be clean, many songs in the genr...
Winston Churchill High School

63

Mar 4 / Girls Basketball

Winston Churchill High School

72

Mar 2 / Girls Basketball

Winston Churchill High School

60

Feb 21 / Girls Basketball

Winston Churchill High School

65

Feb 21 / Boys Basketball

Winston Churchill High School

73

Feb 7 / Boys Basketball

Winston Churchill High School

55

Jan 24 / Boys Basketball

Winston Churchill High School

53

Jan 24 / Girls Basketball

Winston Churchill High School

62

Jan 15 / Boys Basketball

Winston Churchill High School

72

Jan 15 / Girls Basketball

Winston Churchill High School

64

Jan 10 / Boys Basketball
The Churchill Observer- May 2018