Colin Smyth commits to Delaware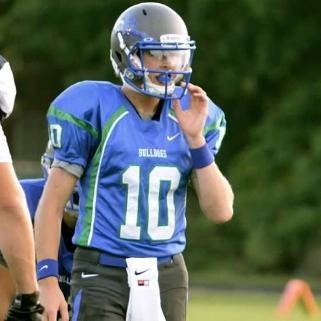 The Churchill Observer would like to congratulate Colin Smyth for committing to the University of Delaware to play football in the fall of 2016.
"I'm really excited, it seemed like a perfect fit," Smyth said.
Smyth has played varsity football as a bulldog for three years, and after battling through an ACL tear, came back to play and lead the team this year as a senior captain.
"I liked the coaching staff, I liked the team, and most importantly I liked the school itself," Smyth said.
Smyth has been a consistent part of Bulldog Football, and will continue his career as a Blue Hen.
"Colin is an excellent leader, and if anyone deserves such a great opportunity, it's him," head football coach Albert Song said.