New mental health club brings positive message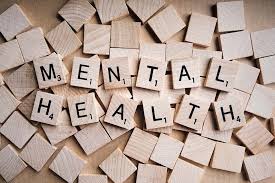 The CHS counseling department has developed a new stress management and mental health club called Thrive in order to help students identify healthy stress-relieving activities and maintain good mental health.
Counselor Makeyda Soriano, who is spearheading this program, previously sponsored Sources of Strength (SOS). SOS was a student-led suicide prevention and stress management program focused on helping peers identify healthy activities, as well as locate a trusted adult that students can go to.
"We [the counseling department] determined we did not receive as much support as we had hoped to cover the fee for SOS," Soriano said. "However, Thrive is a new club focused on positive activities helping to alleviate stress and anxiety inspired by mental health awareness."
The discontinuation of SOS may also affect school-sponsored Wellness Days, where  students participate in healthy activities during the school day instead of attending regular classes in order to help reduce stress. So far, there has been no decision regarding the long term plans for Wellness Days. However, the counseling department was able to integrate some Wellness Day activities Dec. 15.
The decision to end SOS has been met with extreme scrutiny by CHS students. However, following the two suicides in MCPS, the counseling department made resources available to faculty and students to help them cope with the losses.  
"Every time something happens like this, where we as a community lose a student to suicide, it brings the issue back to us to reflect and all the memories of those who we have lost come with it, so it's a difficult time for many people in the building," Principal Joan Benz said.
The new Thrive program plans to continue Sources of Strength's healthy activities starting in Dec. in light of the recent tragedies.  
The new program has been received warmly by the CHS community, as it marks a possible turning point in the mental health aspect of high school.
"The new program [Thrive] offers activities that encourage kids to take a break from the rigorous academic environment that CHS is known for," senior Gabriella Baker said. "Students need to know that they are more than a test score and that every aspect of their being matters."