Fill the summer with these local adventures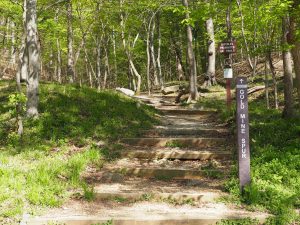 With summer right around the corner, many WCHS students are wondering what to do with their free time other than watching Netflix and scrolling through their phones when they are bored. However, with plenty of options available that utilize D.C., outdoor spaces and other locations in the area, teens have more possibilities than they may think. Here are a few ways to have fun and spend a summer day trying something new. 
Go on a hike
Within the DMV area, there are many hiking options for outdoor lovers. A hike is a great way to not only get a workout in for the day but also to experience nature and have fun with friends. In Potomac, trails such as the Gold Mine Trail and the Billy Goat Trail offer scenic views and lead to popular attractions such as the Great Falls. 
See an outdoor movie
People of all ages are invited to visit the National Harbor on Thursday and Sunday nights throughout the summer to watch movies on the lawn overlooking the Potomac River. Throughout the month of June, the movies shown will follow the theme of travel, with family movies on Sundays such as "The Parent Trap" and date night movies on Thursday nights such as "Crazy Rich Asians." So, get ready to pack lawn chairs and grab food from a nearby restaurant to enjoy a movie night on the water.
Try out a new recipe
What better way to spend a hot summer day than experimenting in the kitchen? From quick snacks to elaborate desserts, the options are endless for teens with all levels of experience. For those who don't know where to start, online websites such as Delish and Food Network, offer a multitude of recipes for teens to try such as Tuscan Chicken Pasta and German Chocolate Cake.
Take an art class at a local studio
Pottery. Sketching. Painting. The options are endless for creative teens who want to expand their artistic abilities. Local art studios offer a variety of classes ranging from fun pottery classes for beginners to try with their friends to advanced drawing classes for students looking to pursue a career in art. Taking an art class is a perfect way to get out of the summer heat and out of one's comfort zone. 
Attend a concert
With WCHS' proximity to D.C., teens have numerous concert opportunities throughout the summer for them to attend with their friends or family. Festivals such as Pharrell Williams' Something in the Water Festival on June 19 and concerts from big-name artists such as Pitbull, Halsey and Kendrick Lamar are all options for music-lovers in the DMV area to attend this upcoming summer. 
Visit a museum
D.C. is known for its museums, with the city boasting world-famous gems such as the Smithsonian, the National Gallery of Art and the International Spy Museum. However, a closer option for WCHS students to visit is the Glenstone Museum in Potomac, MD, located off of Glen Road. Glenstone focuses on the integration of art, architecture and nature to create powerful exhibits for visitors. The Glenstone Museum is open Thursday-Sunday from 10 a.m. to 5 p.m, and admission is free for visitors. 
While going to the beach with friends or traveling to a different country are all fun ways to spend summer vacation, WCHS students enjoying being home can still experience adventure and utilize fun, local options throughout the summer months. These suggestions are just a few out of many, and sometimes the best experiences come from someone's own creativity and spontaneity.