'Lemonade' Quenches Beyoncé Fans' Thirst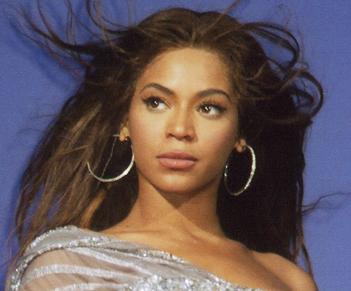 With Beyoncé's sixth solo album, Lemonade, she proves once again why she is "Queen Bey."
Similar to its predecessor, the 2013 self-titled full-length release, Beyoncé, Beyoncé's Lemonade is a visual album as much as it is auditory. Preceded by the feminist anthem, "Formation," as the lead single, Lemonade veers from social commentary and tackles personal issues head on, proving that everyone, even pop culture's unofficial royal family, has to deal with their own "Becky with the good hair."
Lemonade transcends genres, ranging from reggae to synth-rock to country.
Over the course of her career, Beyoncé's fame has risen to such incredible heights that many people view her as untouchable. Perhaps that is partly why this album resonates so deeply with CHS students. Through Lemonade, Beyoncé, a woman of divine status, grapples with one of the most timeless, universal and human struggles: infidelity.
Beyoncé wastes no time revealing the overlying subject of this album, opening up the first song of Lemonade, "Pray You Catch Me," with the poignant lyrics, "You can taste the dishonesty, it's all over your breath." These words not only provide insight into how honest and raw the rest of the album will be, but they also paint a vivid picture.
In "Pray You Catch Me," Beyoncé is singing from a state of utter desperation, where she's hoping, even praying that her implied husband Jay Z, acknowledges the pain he's inflicted on her. However, the next four songs on her album steer into a completely different direction.
Beyoncé changes the pace of the album with the song "Hold Up."
Unlike the previous song, in which she feels empty and broken without him, "Hold Up" assures Jay Z that he is never going to find a woman like her, promising him "They don't love you like I love you."
This same mindset is evident in the next two tracks, "Don't Hurt Yourself," featuring The White Stripes frontman Jack White, and "Sorry." Not only are these songs the most angry, raw, and unapologetic on the entire album—Beyoncé actually croons "I ain't sorry"—they are also the most sonically adventurous. The sound is as loud, pounding and as relentless as the lyrics it accompanies, adding to the narrative being told.
"Sorry" also gifts us with the most memorable one liner off the entire album, when Beyoncé warns Jay Z that she knows about his side girl—¨you better call Becky with the good hair."
The next two songs on the album are undisputably the weakest part. The least memorable track off of the entire album, "6 inch," featuring The Weeknd, is, memorable only for The Weeknd's transcendent vocals, and the video paired with it. With the next song, "Daddy Lessons," Beyoncé adds diversity to the record with a country track about her father. This song is a love letter of sorts to her father, but it also confronts the parallels between his infidelity and Jay's infidelity. Although this song alone is strong both lyrically and vocally, it feels misplaced on an album solely about her relationship issues with her husband.
The pure anger, mistrust and lack of foundation that a marriage should be built on is so evident in the first half of the record that it would be foolish to believe Beyoncé's planning on staying with Jay Z. At one point in the HBO special, she even claims that she "regrets the night [she] put that ring on." However, it is not until the second half of the album that you realize that Lemonade is not about breaking up, but rather about moving forward, even in the hardest of times.
On "Love Drought," Beyoncé does one of the hardest things to do for someone who has hurt you–admit they're trying. She assures Jay Z that "you and me could stop this love drought," inferring that their love for each other is so strong that they can overcome the hardships their relationship has been facing lately.
While the bulk of Lemonade is about overcoming personal struggles, the next song, "Freedom," featuring Kendrick Lamar, is about overcoming political struggles. With this track, Beyoncé demands America to start respecting black people. Lemonade is rife with allusions to black resistance movements throughout history. Beyoncé uses a Malcolm X quote in "Hold Up," and later, she is dancing atop the seats of a public bus, insisting she "ain't sorry," drawing parallels to Rosa Parks.
The album ends with her single, "Formation," an upbeat song about loving yourself and your heritage. It also brings the project full circle, as Beyoncé starts off with a feeling of worthlessness and emptiness without her husband, and ends with a message of self love and female empowerment.
​On a surface level, Lemonade does exactly what good music is supposed to do. It tells a dynamic story and connects with the listener. However, this album does so much more.
Athough Lemonade tells a story that is personal to Beyoncé, it tells the story in a way that is honest and so real that it simultaneously tells the story of millions around the world. Lemonade is more than music. It is both universal and timeless, and will be a considered a coveted classic for years to come. All hail Queen Bey.