Silver Diner lets schools 'eat well, do well'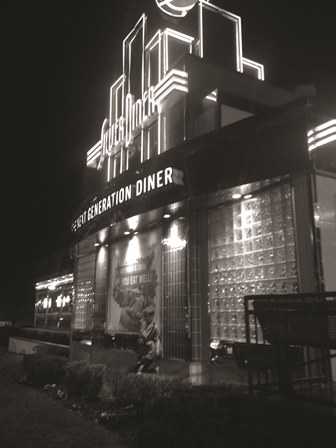 Milkshakes, burgers and fries are not the only thing you can get at the Silver Diner. With their "Eat Well, Do Well" program, every time you eat a Maryland, Virginia or New Jersey-based restaurant, a portion of the proceeds will go towards local schools.
"Every time a guest swipes their card, a percentage of their meal is donated to a local school," said An, who manages the Silver Diner in Rockville.
The money raised helps fund fitness clubs, new gym equipment, organic gardens and any other health-and-fitness-related programs to fight against childhood obesity. Participating schools include CHS, Watkins Mill High School, Herbert Hoover Middle School and Robert Frost Middle School.
"I think fitness programs for students as well as adults are very important," Principal Joan Benz said. "We have a fitness program for Montgomery County employees."
According to Frost Principal Joey Jones, Frost was able to start an Organic Garden Club because of the EWDW program.
"Students and staff learn about the meaning of 'organic' foods and their benefits," Jones said. "Students in the Organic Garden Club learn first-hand information as they participate in the hands-on experiences."
According to the Silver Diner's website, since the program began, the Silver Diner has donated over $500,000 to over 100 participating schools, and schools earn on average about $1,300 per year from this program.
The Silver Diner also helps raise money for schools through "Run the Diner" night fundraisers, where they donate 20 percent of sales to the school and students can work side-by-side with the staff as hostesses and waiters.
"We have had several fundraisers at the Silver Diner," Jones said. "It's a great program. Also, it promotes school spirit and community when families come together over dinner to support the school and each other."
Participants who purchase an Eat Well, Do Well (EWDW) card will be benefitting both themselves and schools in the area. By purchasing and linking their EWDW cards to their school, five percent of the check is donated to improving that school's nutrition and fitness programs. In addition, card-holders will be offered exclusive offers and discounts.
According to An, anyone can participate in EWDW by signing up for free and submitting their name, date of birth and email address to the diner's website.
"We use the email address to send you a coupon that you can use for a free entree and a free dessert for your birthday," An said. "Throughout the year, whenever we do any promotions or change our menu, we like to invite the guests to come in and we offer them a coupon."
An additional perk to purchasing an EWDW rewards card is that every five visits within three calender months, the card-holder will get five dollars off of their meal.
"That will stack with the amount of cards at your table, so if you and your dad and mom each have one, on your fifth visit, it'll be fifteen dollars off of your check," An said. "You can also reload the card with cash so you can use it as a gift card."
Many students at CHS find that this would be a great opportunity for helping their schools and also getting some benefits for themselves.
"I think it's really helpful for the community and great that they're trying to help schools," senior Jackie Plesset said.