D.C. journalism convention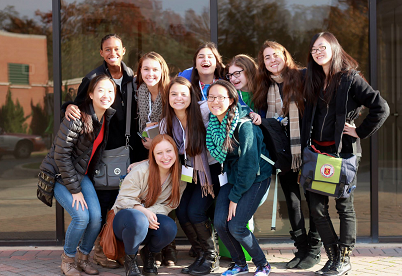 By Alissa Li, Observations Editor
November 21, 2014
CHS Newspaper and Yearbook students joined students in journalism and yearbook programs all over the nation in attending the JEA/NSPA convention on Nov. 7-8.
Students attended sessions and listened to key speakers including Jay Harris, Mary Tinker and Bob Woodward to learn more about journalism and improve their school publications. Students additionally met other student journalists to exchange papers and learn from high school publications from around the country.
"I like how there were so many students from across the country, which brought many different ideas about yearbook and yearbook design," sophomore yearbook staff member Leah Fine said.