Hockey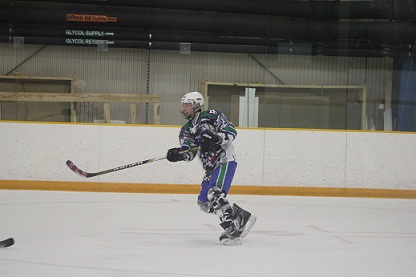 The CHS hockey team may not have won the championship, but each and every man on the ice bled blue and green in a 4-2 loss against Wootton Feb. 17.
The Bulldogs concluded the regular season with a 9-2-1 record. Junior and assistant captain Ross Allen led the team in points with nine goals and 16 assists for the regular season.
Having completed the season, the Bulldogs look back on the year knowing they gave it their all on the ice.
"We battled hard and came out strong from the start," defenseman junior Justin Spivak said. "A couple of bounces didn't go our way and the result could have been different, but that's just the way the game goes."
Despite the disappointing finish to the season, the team continues to focus on the high points of the season.
"The team had a very good regular season," coach Ray McKenzie said. "We played at a high level in beating non-league opponents Dematha, Archbishop Spalding and Georgetown prep."