Educational Foundation teams up with Amazon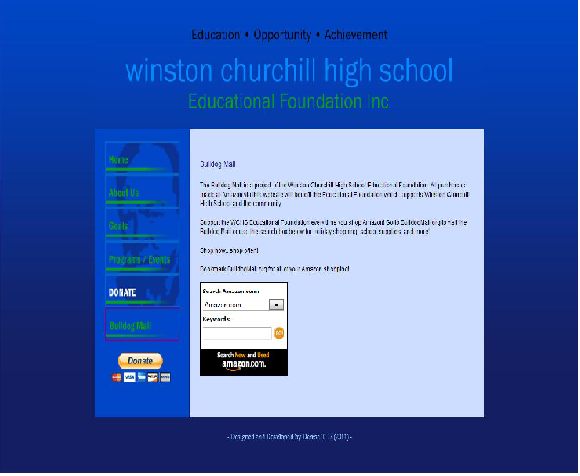 By By Manisha Singh, Fact Checker
December 21, 2011
 CHS community members can now support the CHS Educational Foundation (CHSEF) by purchasing items from Amazon.com.
A percentage of the proceeds from Amazon purchases will go directly to the organization without any additional cost to the consumer.
"In order for the foundation to receive a portion of the Amazon purchase, customers must enter the Amazon website through the newly created BulldogMall.org page," said Laura Siegel, who is the vice chair of the board of directors of the CHSEF. "A link to this page can be found on our website or by entering BulldogMall.org into your browser."
The CHSEF is a private association founded in 2002 devoted to enhancing educational opportunities for the CHS cluster.
"The foundation was primarily set up to provide to students and teachers some of the things that MCPS couldn't provide," Principal Joan Benz said.
According to Siegel, donations help fund extracurricular activities, educational supplies, grants to teachers and enrichment programs. The Robotics Club, for example, is a student group that uses grants from the CHSEF to help pay for their entrance fees in competitions.
"This year the Foundation provided funds to the math department for a series of materials for Algebra 1 through Calculus," Siegel said. "These materials can be used by all teachers, thereby benefitting all CHS students."
Since the Foundation is non-profit and does not receive public funding, all of its revenue comes directly from donations. Though anyone can donate, the primary donors are CHS parents.
The Foundation is also hoping to gain student recognition through the Internet and social media. Students can "like" the new CHSEF page on Facebook and contribute to what the CHSEF does.
"It's very important to have student input on a board that serves a school full of high CHSEF board member senior Zoe Dobkin said.