New App Makes Online Shopping Simple for CHS Students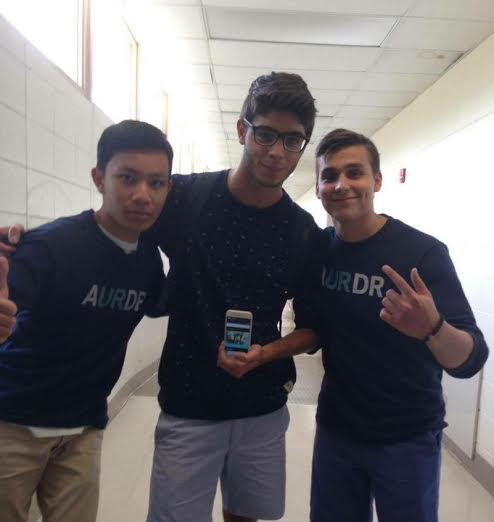 Aurdr is a recently released app on the app store that allows CHS students to both buy and sell high demand products at discounted prices.
This unique app was founded by juniors Ramsey Hatoum, Govind Anand, Tim Manik, Sam Eticha, Sid Komaragiri, Luka Jeremic and Mina Jeremic.
"Aurdr (pronounced 'order') is an online shopping platform that is currently only available to Churchill students," Hatoum said. "It can be thought of as an online school store or, 'The Ebay of the school.'"
The team of juniors who created the app had intentions of reaching out to students who had things that they wanted to sell or buy items to other CHS students online for cheaper, more convenient prices.
"The app's main target audience is, of course, the school students," Anand said. "With over 80 downloads in just the first week, more and more people are being drawn towards the convenience of the app."
According to Hatoum, he first came up with the idea of creating Aurdr when he listened to numerous kids complaining about how they needed headphones and gum throughout the school day.
Though the Aurdr team planned on releasing its app in early Oct. 2015, Aurdr was initially held up by some legal restraints in the app-creation process.
"We had been subject to a few rejections by Apple during the app review process because of some errors that came along," Luka said. "The service provider that had hosted our initial database is discontinuing soon which has caused us to recollect our data and migrate it to a new database, and that process has been very time consuming for us. With all these challenges we faced, it has caused us to delay for well over six months."
After the long wait, CHS students are now able to download and use Aurdr.
"Overall, it has been a difficult process for us," Hatoum said. "However, with the perseverance, patience and organization, we were able to get things under control and stable enough for us to release our app two weeks ago."