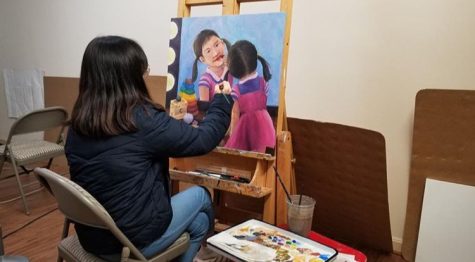 By Emily Zhang, Staff Writer

March 11, 2019

Filed under Arts, CHS Community, Features, Online Exclusives, Top Stories
Interested in art, but do not know where to start? One of WCHS' many clubs, i-Illustrate is the right place to express one's creativity. Every Thursday during lunch in room 276, WCHS students can drop by to enjoy some relaxing art sessions. Juniors Claire Yang and Kristin Zhu run the club as Co-President...
April 28, 2010

Filed under Observations
The annual SGA Spring Carnival was held April 24 at the football stadium. "Our goal [was] to put on a final [SGA] event that unites the community and showcases the diversity of clubs and activities that Churchill has to offer," SGA president senior Meenu Singh said. The SGA charged $1 for admission...
Thursday, March 7

Girls Basketball

Winston Churchill High School 57 - Bethesda Chevy Chase 58

Tuesday, March 5

Girls Basketball

Winston Churchill High School 64 - Walter Johnson 46

Monday, March 4

Boys Basketball

Winston Churchill High School 47 - Whitman 56

Friday, March 1

Boys Basketball

Winston Churchill High School 55 - Kennedy 43

Thursday, February 14

Boys Basketball

Winston Churchill High School 46 - Gaithersburg 60

Thursday, February 14

Girls Basketball

Winston Churchill High School 61 - Gaithersburg 29

Monday, February 11

Girls Basketball

Winston Churchill High School 65 - Blake 15

Monday, February 11

Boys Basketball

Winston Churchill High School 67 - Blake 58

Friday, February 8

Boys Basketball

Winston Churchill High School 59 - Blair 60

Friday, February 8

Girls Basketball

Winston Churchill High School 55 - Blair 21
The Churchill Observer- May 2018