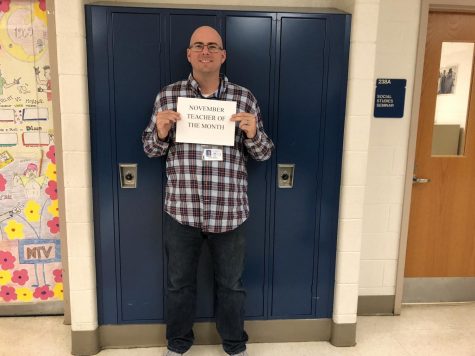 By Max Kandel, News Editor

November 21, 2018

Filed under Observations
Teaching in three different states and being an athletic director are not simple tasks, but Personal Finance and AP Comparative Government teacher Scott Rivinius has been able to juggle it all. A member of the social studies department, Rivinius has taught a wide range of courses including U.S. History, Wo...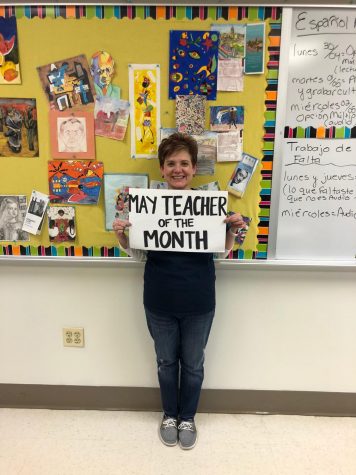 By Max Kandel, News Editor

May 17, 2018

Filed under Observations, Top Stories
Crediting her childhood growing up all over the world—from Columbia to Peru to Spain and to Mexico—this month's Teacher of the Month, Stacey Steele-Yue, is able to teach her students Spanish culture in ways that they never could have imagined. A member of the foreign language department, Steele-Yue teaches ...
Friday, November 9

Varsity Football

Winston Churchill High School 20 - Northwest High School 56

Friday, November 9

Varsity Football

Winston Churchill High School 20 - Northwest 56

Monday, November 5

Varsity Field Hockey

Winston Churchill High School 0 - Dulaney 2

Monday, November 5

Girls Varsity Volleyball

Winston Churchill High School 0 - B-CC 3

Friday, November 2

Varsity Soccer

Winston Churchill High School 0 - Whitman 3

Thursday, November 1

Girls Varsity Soccer

Winston Churchill High School 0 - Whitman 2

Friday, October 19

Boys Varsity Soccer

Winston Churchill High School 3 - Kennedy 1

Friday, October 19

Varsity Football

Winston Churchill High School 42 - Seneca Valley 6

Thursday, October 18

Girls Varsity Field Hockey

Winston Churchill High School 1 - Blake 3

Wednesday, October 17

Girls Varsity Soccer

Winston Churchill High School 6 - Blair 0
The Churchill Observer- May 2018