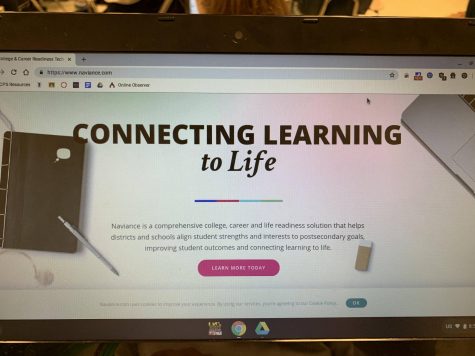 By Nur Yavuz, Assistant Observations Editor

November 13, 2019
The safety concerns of administration greatly increased after the news of two students in Montgomery County hacking into the Naviance college-prep database system came into light. The suspects were able to see the personal and school related data of 1,344 students at Wheaton High School and are now under p...
By Trevor Gardemal, Social Media Manager

October 17, 2019
According to a local reddit user, Montgomery County has 32,000 European immigrants, 124,000 Asian immigrants, and 54,000 African immigrants, the 4th highest of any county in the United States. Needless to say, we live in a diverse region full of different cultures, peoples, and thus, languages. English...
Winston Churchill High School

63

Mar 4 / Girls Basketball

Winston Churchill High School

72

Mar 2 / Girls Basketball

Winston Churchill High School

60

Feb 21 / Girls Basketball

Winston Churchill High School

65

Feb 21 / Boys Basketball

Winston Churchill High School

73

Feb 7 / Boys Basketball

Winston Churchill High School

55

Jan 24 / Boys Basketball

Winston Churchill High School

53

Jan 24 / Girls Basketball

Winston Churchill High School

62

Jan 15 / Boys Basketball

Winston Churchill High School

72

Jan 15 / Girls Basketball

Winston Churchill High School

64

Jan 10 / Boys Basketball
The Churchill Observer- May 2018