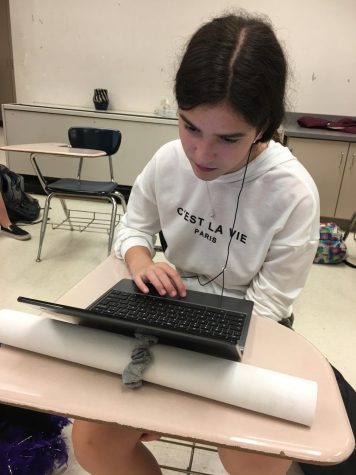 By Ela Jalil, Assistant News Editor

June 10, 2019
Most WCHS students spend their summer vacationing, hanging out at the pool or going to camp. Going to three weeks of classes during the summer is not an ideal activity, but many rising 10th graders have to make the difficult decision between taking the required course Health over the summer or durin...
By Ela Jalil, Staff Writer

March 14, 2019
A stereotypical gay best friend, a clumsy but charming main character and a belief that all things will be solved by love all sound like parts of your classic romantic comedy. Nowadays, most people roll their eyes at these type of movies and the types of lessons they teach young girls and boys. Fortunate...
Wednesday, May 15

Varsity Lacrosse

Winston Churchill High School 6 - Richard Montgomery High School 5

Monday, May 13

Varsity Lacrosse

Winston Churchill High School 16 - BCC 3

Friday, May 10

Varsity Lacrosse

Winston Churchill High School 13 - Walter Johnson High School 1

Monday, May 6

Varsity Softball

Winston Churchill High School 11 - Clarksburg High School 14

Friday, May 3

Varsity Baseball

Winston Churchill High School 11 - Magruder High School 2

Friday, May 3

Varsity Softball

Winston Churchill High School 24 - Seneca Valley High School 9

Tuesday, April 30

Varsity Lacrosse

Winston Churchill High School 8 - Damascus High School 15

Saturday, April 27

Varsity Lacrosse

Winston Churchill High School 4 - Richard Montgomery High School 6

Tuesday, April 23

Varsity Lacrosse

Winston Churchill High School 12 - Quince Orchard High School 2

Wednesday, April 17

Varsity Baseball

Winston Churchill High School 13 - Gaithersburg High School 3
The Churchill Observer- May 2018