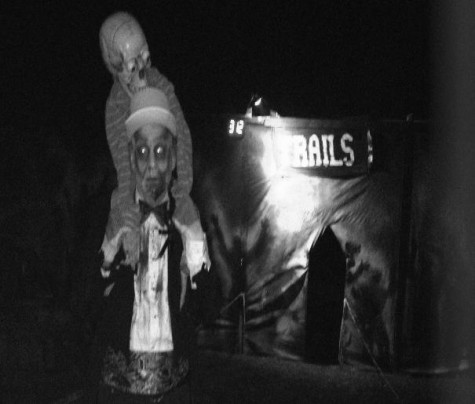 By Julia Heimlich, Circulation Manager

November 7, 2012
An eerie overpass, an unsettling circus scene and ghostly figures hauling around chainsaws: is this the set of a horror movie? Nope, just one of the 20-minute murky, wooded trails at Markoff's Haunted Forest. Even the drive up to Dickerson, MD makes for a pitted stomach. Seemingly neglected farmhouses...
By Lizz Chen Circulation Manager

October 27, 2011
TGIF.  Thank Goodness It's Fall.  Winter is cold, spring is rainy, summer is hot, but fall is just perfect.  There are so many reasons that fall is the best season of the year, but most of them can be divided into three categories: food, clothing and activities. Food Just the thought of fall food...
Winston Churchill High School

63

Mar 4 / Girls Basketball

Winston Churchill High School

72

Mar 2 / Girls Basketball

Winston Churchill High School

60

Feb 21 / Girls Basketball

Winston Churchill High School

65

Feb 21 / Boys Basketball

Winston Churchill High School

73

Feb 7 / Boys Basketball

Winston Churchill High School

55

Jan 24 / Boys Basketball

Winston Churchill High School

53

Jan 24 / Girls Basketball

Winston Churchill High School

62

Jan 15 / Boys Basketball

Winston Churchill High School

72

Jan 15 / Girls Basketball

Winston Churchill High School

64

Jan 10 / Boys Basketball
The Churchill Observer- May 2018