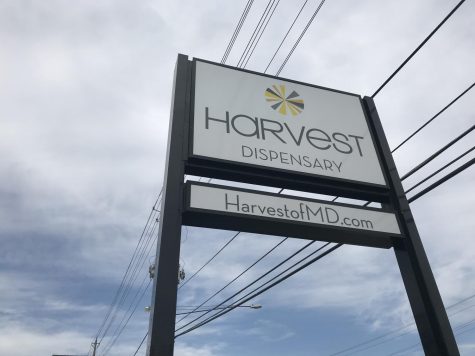 By Ally Salzberg, Assistant Online Editor

May 14, 2019
With vaping becoming more popular by the day, people need to be aware of the overall effects that drugs put on their body. CBD, the non psychoactive version of marijuana, has become the newest craze. Many seem to want to try it out and many stores and businesses hope to gain popularity from the th...
By Sofia Williamson, Online Editor-in-Chief

February 2, 2018
As we welcomed the new year just a few miles outside our nation's capitol, Congress and our Attorney General released plans for new federal regulations. Regardless of whether or not Republicans advocate for more state sovereignty, they were making a new decision that would allow the federal government...
Winston Churchill High School

63

Mar 4 / Girls Basketball

Winston Churchill High School

72

Mar 2 / Girls Basketball

Winston Churchill High School

60

Feb 21 / Girls Basketball

Winston Churchill High School

65

Feb 21 / Boys Basketball

Winston Churchill High School

73

Feb 7 / Boys Basketball

Winston Churchill High School

55

Jan 24 / Boys Basketball

Winston Churchill High School

53

Jan 24 / Girls Basketball

Winston Churchill High School

62

Jan 15 / Boys Basketball

Winston Churchill High School

72

Jan 15 / Girls Basketball

Winston Churchill High School

64

Jan 10 / Boys Basketball
The Churchill Observer- May 2018