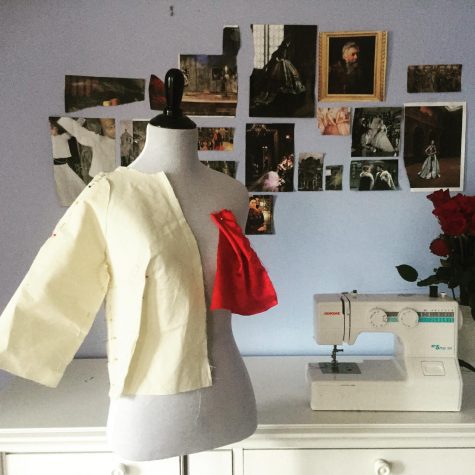 By Fatima Yazdi, Features Editor

March 7, 2019
Trendy, casual, exotic and bohemian. All are types of fashion that have been featured in New York Fashion Week and are soon to be featured in future WCHS fashion shows. Previously, the WCHS fashion club has put together extensive and grand fashion shows displaying work from WCHS' artistically talented...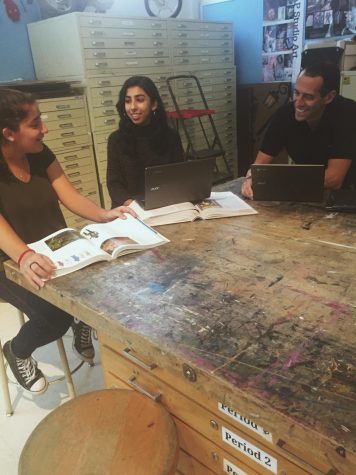 By Sapna David, Assistant Arts Editor

October 25, 2018
Juniors Nura Dhar and Leah Stein are working with CHS art teacher Paul Dermont to create a new arts course at CHS next year. After taking AP Art History last year, Dhar and Stein felt that they did not have enough time to fully discuss the artifacts and paintings they discovered. They wanted a more ...
Winston Churchill High School

63

Mar 4 / Girls Basketball

Winston Churchill High School

72

Mar 2 / Girls Basketball

Winston Churchill High School

60

Feb 21 / Girls Basketball

Winston Churchill High School

65

Feb 21 / Boys Basketball

Winston Churchill High School

73

Feb 7 / Boys Basketball

Winston Churchill High School

55

Jan 24 / Boys Basketball

Winston Churchill High School

53

Jan 24 / Girls Basketball

Winston Churchill High School

62

Jan 15 / Boys Basketball

Winston Churchill High School

72

Jan 15 / Girls Basketball

Winston Churchill High School

64

Jan 10 / Boys Basketball
The Churchill Observer- May 2018