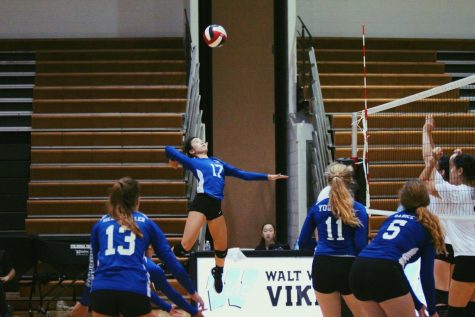 By Maya Bhattiprolu, Assistant Online Editor

October 21, 2019
Six years ago, senior Serena Xu stepped on the court for the very first time. Today, she is a key player in helping the WCHS volleyball team win their games.  "I started playing in sixth grade after playing beach volleyball during vacation," Xu said. "I love playing volleyball because it's...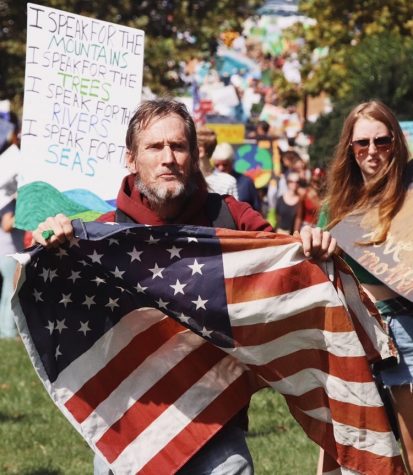 By Maya Bhattiprolu, Assistant Online Editor

October 19, 2019
The Global Youth Climate Strike inspired more than 4 million people worldwide to strike on Sept. 20 to advocate for stronger legislation and regulation.  Northwood High School junior Sophia Geiger is the lead organizer in the DC-area climate change strike, inspired by other activists who worldwi...
Friday, October 25

Varsity Girls Volleyballl

Winston Churchill High School 3 - BHS 1

Friday, October 25

Varsity Boys Football

Winston Churchill High School 8 - BCC 14

Thursday, October 17

Varsity Boys Soccer

Winston Churchill High School 3 - Poolesville 1

Thursday, October 17

Varsity Girls Soccer

Winston Churchill High School 5 - Poolesville 0

Tuesday, October 15

Varsity Girls Field Hockey

Winston Churchill High School 6 - Wheaton 0

Monday, October 14

Varsity Girls Soccer

Winston Churchill High School 7 - Rockville 0

Thursday, October 10

Varsity Boys Soccer

Winston Churchill High School 0 - Whitman 7

Thursday, October 10

Varsity Girls Volleyball

Winston Churchill High School 0 - Wootton 3

Monday, October 7

Varsity Girls Volleyball

Winston Churchill High School 3 - Whitman 0

Tuesday, October 1

Varsity Girls Volleyball

Winston Churchill High School 3 - RM 0

Friday, September 27

Varisty Boys Football

Winston Churchill High School 0 - QO 64

Wednesday, September 25

Varsity Girls Soccer

Winston Churchill High School 11 - Einstein High School 2
The Churchill Observer- May 2018