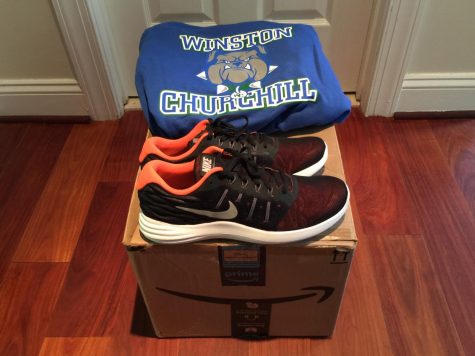 By Brandon Li and Joe Rab

October 18, 2018

Filed under CHS Community, Features
Do you want to buy new clothes, but do not have time to try anything on? Do you wish you could order online items and only pay if you decide to keep them? Amazon Wardrobe might be your answer to these questions. Amazon Wardrobe, Amazon's latest addition to its enterprise, began in late June. The...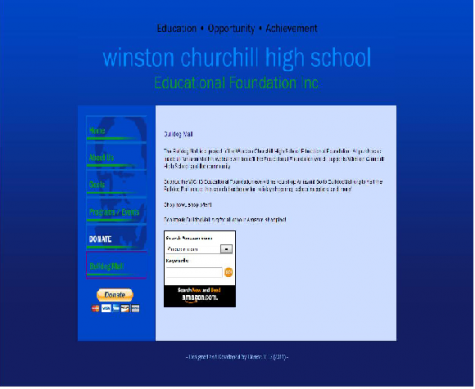 By By Manisha Singh, Fact Checker

December 21, 2011

Filed under Uncategorized
 CHS community members can now support the CHS Educational Foundation (CHSEF) by purchasing items from Amazon.com. A percentage of the proceeds from Amazon purchases will go directly to the organization without any additional cost to the consumer. "In order for the foundation to receive a portion of the Amazon p...
Wednesday, January 16

Boys Basketball

Winston Churchill High School 62 - Sherwood 50

Wednesday, January 16

Girls Basketball

Winston Churchill High School 53 - Sherwood 23

Tuesday, January 15

Girls Basketball

Winston Churchill High School 59 - Einstein 30

Tuesday, January 15

Wrestling

Winston Churchill High School 51 - Paint Branch 21

Friday, January 11

Boys Basketball

Winston Churchill High School 45 - Whitman 59

Friday, January 11

Girls Basketball

Winston Churchill High School 39 - Whitman 40

Thursday, January 10

Wrestling

Winston Churchill High School 38 - Quince Orchard 30

Wednesday, January 9

Girls Basketball

Winston Churchill High School 68 - Paint Branch 51

Wednesday, January 9

Boys Basketball

Winston Churchill High School 64 - Paint Branch 80

Thursday, January 3

Boys Basketball

Winston Churchill High School 73 - Wheaton 34
The Churchill Observer- May 2018