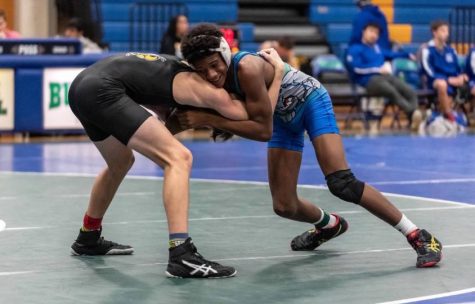 By Allison Jacobs, Assistant News Editor

April 1, 2019
Freshman Jaden Selby has set a new standard as a young wrestler on the mat, taking on opponents two or even three years older than him and still dominating each match. He was also one of only three wrestlers on the team to qualify for states. Selby has been wrestling for nine years and was one of...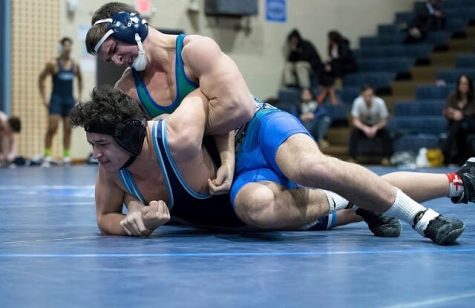 By Allison Jacobs, Staff Writer

March 13, 2018
Churchill wrestling has maintained an outstanding record this season, with 17 wins and only two losses: to Damascus HS in a tri-meet and Urbana HS in State finals. However, that is not the most impressive part of their season. Wrestling made history this year by being the first CHS wrestlin...
Winston Churchill High School

63

Mar 4 / Girls Basketball

Winston Churchill High School

72

Mar 2 / Girls Basketball

Winston Churchill High School

60

Feb 21 / Girls Basketball

Winston Churchill High School

65

Feb 21 / Boys Basketball

Winston Churchill High School

73

Feb 7 / Boys Basketball

Winston Churchill High School

55

Jan 24 / Boys Basketball

Winston Churchill High School

53

Jan 24 / Girls Basketball

Winston Churchill High School

62

Jan 15 / Boys Basketball

Winston Churchill High School

72

Jan 15 / Girls Basketball

Winston Churchill High School

64

Jan 10 / Boys Basketball
The Churchill Observer- May 2018