Boy's Basketball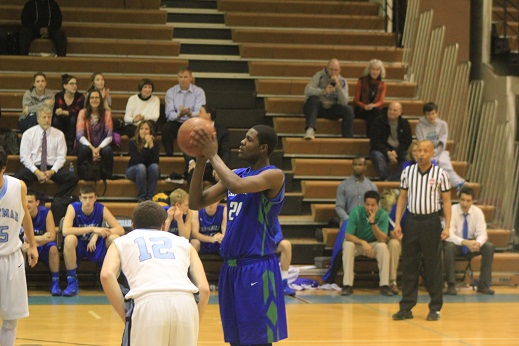 The season began with a bumpy start with six losses in December alone, but the boys basketball team, under new head coach Robert Bean, has since picked up its game to improve its overall record to 9-10 and its division record to 6-3, making the team third in the 4A South conference.
"We have faced various challenges throughout December and January, and it appears that these challenges have made us a better team," Bean said. "We have a winning streak of four wins right now, and a lot of our success is due to playing team basketball both offensively and defensively."
Senior Allen Njumbe and juniors Bobby Arthur Williams and Jesse Locke are dominant factors in the Bulldog's offense.
"We've been making a lot of threes out of our offense, and there are games where we just catch fire," Njumbe said.
The Bulldogs are now looking forward to their playoff run which is set to begin after the regular season ends on Feb. 25.