MCPS should remain in person despite rising COVID cases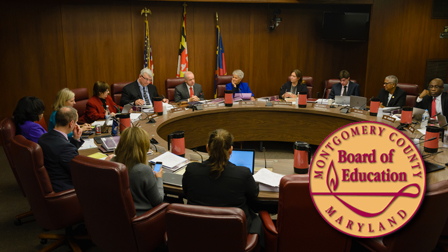 The question of a possible return to virtual learning has gripped WCHS since before teachers and students alike departed for winter break. However, without any surprise, WCHS along with a multitude of other schools surpassed the previously set 5% positivity rate at which Montgomery County would re-evaluate the situation and possibly take action. Just as quickly as schools passed the 5% threshold, MCPS removed the guideline in a series of strange actions that have angered and confused students, teachers, and parents alike. 
With pressure from the community on both sides of the issue,what should MCPS do? Continue to press through the Omicron outbreak that has been spreading like wildfire throughout schools and the community, or go virtual to help slow the spread but put the education of students at risk. 
This has been a recurring issue throughout the past year or so, however this time it feels different. The promise of going virtual for only two weeks could actually be viable. This is due to the fast pace that Omicron came and went through countries such as South Africa and the UK. While the explosion of cases was massive, the decline was almost as steep. Going virtual could help bring the end of this wave closer. 
On the other hand, there is this recurring feeling of deja vu back to the start in March of 2020 when two weeks off of school turned into nearly two years out of the building. People fear that even the smallest return to virtual learning would set students back. This is a more than valid point, virtual learning was nowhere near as effective or efficient as in-person learning and its effects could be seen at the start of this year with students struggling to reacclimate. 
A return to virtual learning would undoubtedly harm growth of students and this has been a key point of interest for MCPS. Along with this, another major difference is the severity and the circumstances. A majority of students and staff are vaccinated, this means that they are at a lesser risk of suffering severe symptoms. 
When everything is taken into account there is only one true answer, to continue with in-person learning and take extra precautions. Thankfully this is the decision MCPS has made and its dividends have already begun to pay off as infection rates have declined in schools across the board. 
However, one thing that has remained continuous is that the community is displeased with MCPS. From teacher's unions expressing extreme displeasure and in a recent vote more than 90% expressed a lack of belief in MCPS and the county executive to do what is best. This feeling is also felt by students and parents who have very publicly been displeased with the actions taken by MCPS and have taken to sites such as Twitter to make their opinions known. 
They have had months to prep and be ready in case of an outbreak, but instead they have been running in circles taking little to no action. Their incompetence speaks wonders, and when it is all said in done students are the ones feeling the effects.