Scandals highlight Youtube beauty guru community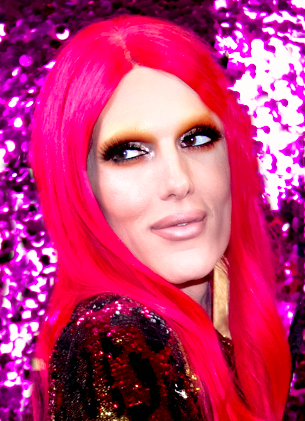 Whether it be for a night out or just laying in bed with nothing to do, people turn to YouTube beauty gurus for product  reviews, makeup tutorials, lifestyle videos and even comedy. The beauty community is dominated by the same, well-known YouTubers for years. However, with racist tweets resurfacing and conflicts between makeup experts escalating , the YouTube cosmetics community is imploding.
Nearly every week, it seems like yet another popular beauty YouTuber's past offensive tweets are exposed, they make an apology video, lose subscribers and still the cycle repeats. We have now reached a point where practically every beauty guru has a tarnished reputation. Despite the downfall of these Youtubers, this is a good thing: it gives  new,talented and hopefully less problematic makeup artists the opportunity to rise to the forefront of the community.
According to an Aug. 2018 Washington Post article, when popular beauty guru Laura Lee's racist and fat-shaming tweets were revealed to the public, she lost approximately half a million subscribers in just a week.
This is only one of many examples of beauty YouTubers having their past offensive tweets coming back to haunt them. Yet, they still fail to address their ignorance in an authentic manner, as most viewers perceive their apologies as fake.
According to a Feb. 2018 Bustle article, a new trend where beauty gurus follow other beauty gurus' tutorials is becoming increasingly popular. It is meant to bring some comedy to their video content and make them seem more "relatable" to their viewers.
However, this does not show originality, but rather that the beauty community is becoming progressively more and more lazy. Instead of showcasing new types of makeup looks for their viewers, they are using someone else's content with the impression that this will boost their followers. This is a red flag that the beauty community needs new artists to restore its true purpose: teaching viewers how to do makeup.
According to a July 2018 Washington Post article, the consequences for offensive tweets often travel faster than the answers to the questions it raises. Such as, what responsibility do people bear for the potential harm of their own online past?
Despite being career-ruining for multiple public figures (not just beauty gurus), these hate comments  teach a valuable lesson to fans. Through these scandals, viewers will understand the gravity of their words and the reality that once something is on the internet, it is there forever. This encourages people to be more sensitive to what they tweet or put out online.
According to a June 2018 Variety article, YouTube is the number one internet platform for teens, with 85 percent of teenagers using YouTube. It is no secret that teens are avid YouTube watchers, and thus, inevitably aware of the drama surrounding the makeup community.
YouTubers are public figures and role models for their viewers, a good portion of which are teens like the students at CHS. By being exposed to scandals of resurfacing tweets, they learn the vital lesson of being cautious when posting to the internet. With the deteriorating reputations of prime influencers in the beauty community comes opportunity for new teen makeup gurus who can serve as a better example for their viewers.