Letter to the Editor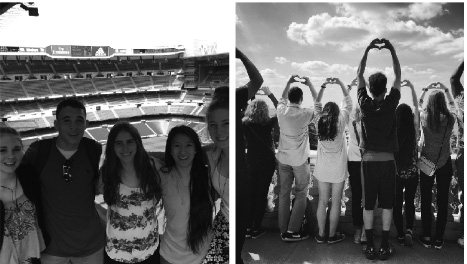 To the Editor:
Good trips are snapshots of experiences still racing through your mind a week after it happened. Such was my spring break, where I– with Señorita Beheler and a group of other students– got the amazing opportunity to travel through Madrid.
We got to do so much together, such as learn flamenco dancing, take a Spanish cooking class, and talk to locals in a citywide scavenger hunt. We even went to a Spanish school, where everyone was so open and friendly that instant connections were made in our conversations.
In the Prado Museum and Real Madrid Stadium we saw stunning art and architecture, and within the Royal Palace the extravagance was breathtaking. My favorite part was at the Templo de Debod, sitting with everyone to watch the beautiful sunset.
Throughout the trip everyone became family, and I definitely recommend joining us next year when we go to Cuba!
-Junior Angela Pu