School rankings neglect true performance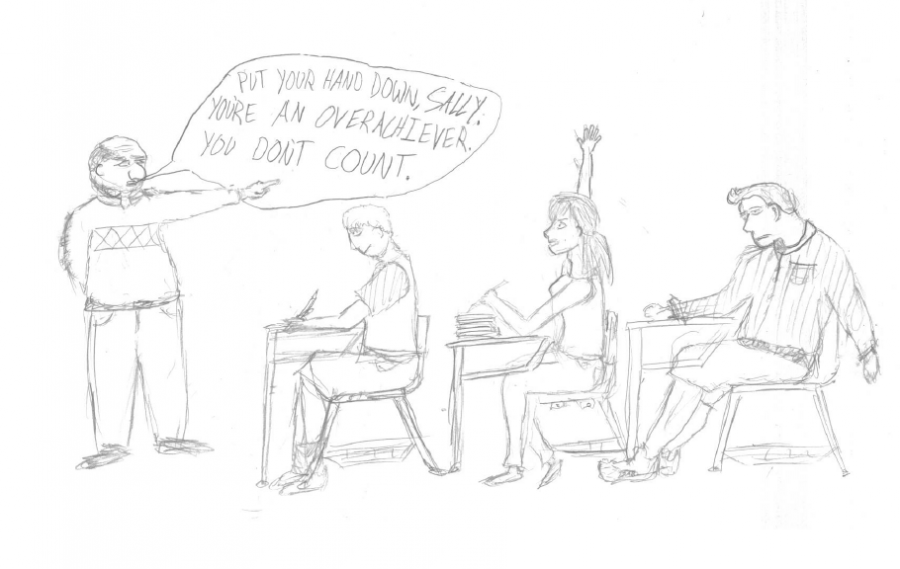 By Fiona Ashbury, Opinions Editor
June 5, 2014
According to the U.S. News Best High Schools list, 95 percent of CHS students scored at the proficient level in English, 97 percent of students scored proficient in Algebra and CHS received a score of 85.2 in college readiness. As for our overall ranking, zero. Unranked and unrecognized, CHS is found at the bottom of the list.
Comparing our statistics to other schools in Maryland, we should have been at least in the top three, as we have been in first place for three consecutive years.  Our test scores haven't suddenly plummeted, and we still have a huge number of students who sit for AP exams each year. In fact, our ranking has less to do with our achievements and more to do with our demographics. This skewed way of ranking schools adds to the increased focus on areas that do not directly relate to education.
It's no secret that "richill" is a part of an affluent community. It is also known that those with a higher socio-economic status tend to perform better in college readiness evaluations. However, when a school's overall ranking is penalized due to the number of students with free and reduced price lunches, there is a problem.
U.S. News sets different bars for different schools to clear based on their proportion of low-income students, and CHS just missed the high standards. While the underprivileged students at CHS performed exceedingly well, with 85.6 percent proficient overall, the 11.4 percent gap between advantaged students and disadvantaged students was also enough to cause a disturbance. However, holding a school to a much higher standard purely because of the economic status of its population is unfair. Not every student who can afford to buy his/her own lunch is going to score high on a standardized test.
According to U.S. News director of data research Robert Morse, CHS is a very high performing school when it comes to college readiness, but it just did not meet the requirements for "performance index"—the score given based on demographics.
When looking at the list, one should expect to see the top performing schools in the college readiness category. Instead, one will see an assortment of schools at multiple levels of performance. Is a student coming from an underprivileged school that had to meet much lower standards more prepared than a CHS student? In most cases, the answer would be no. Our statistics prove that CHS students are getting high levels of education. A ranking that claims to present the "best high schools" should be rewarding schools that educate their students the best, no matter the students' background. After all, isn't education the primary focus of a school?
For the record, by U.S. News' standards, four percent of students at CHS are underprivileged. The entire student body at CHS was unranked because four percent of the student population did not meet the unattainable bars set by our low percentage of need. Since the ranking pays special attention to underprivileged students, this four percent of students was deemed "more important." Not only does this put more pressure on those students, it also takes away from the 96 percent of other students
Granted, the "achievement gap," or the disparity between the performances of economically disadvantaged students in relation to their peers, is a pressing issue in education throughout the country. However, if "closing the achievement gap" means giving extra resources and aid to the group of students at the bottom of the spectrum, so be it. It does not make it acceptable to forget about the students on the opposite end of the spectrum. If the gap is closed, let it be by pushing the bottom half reach the top, rather than by pulling both ends to meet in the middle.
In the meantime, CHS should work on improving in order to become eligible for the ranking next year.
According to Principal Dr. Joan Benz, CHS will continue to work on closing the "achievement gap," what she sees as the main reason for the de-ranking of CHS.
Ultimately, schools still need to be looking to the future. They should be aiming to create students who are prepared for college and career success, and must be evaluated as such. Reminding top students to continue to strive for success is just as important as helping those on the bottom reach the top. A school that can achieve this needs no ranking to know it is the "best."