Tragic events within school district rock community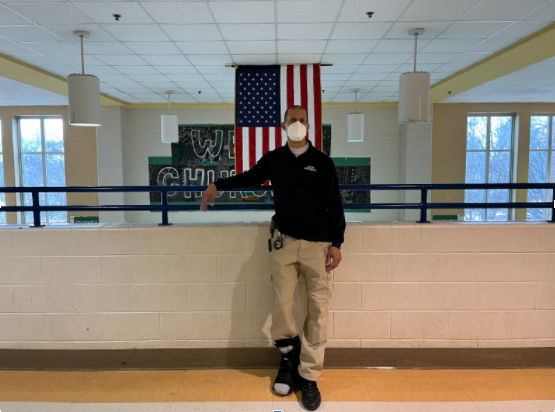 Fear is an unavoidable emotion that overcomes many at some point in their lives. Fear made its way through Col. Zadok Magruder High School on Jan. 24 at 12:50 p.m., as the sound of a gunshot rang through the boys' bathroom. Fear filtered throughout Northwest High School on Jan. 25 when Montgomery County Police found the dead body of the Northwest senior Jailyn Jones. Fear exists through the rest of MCPS, including at WCHS, as the schools try to process the events that happened so close to them. 
"I have friends that go to Northwest and Magruder," WCHS sophomore Samir Elkassem said. "I just cannot imagine if they were in that situation or found dead. It just made me really think that these kinds of things can happen to anyone. Usually, when you hear scary stories, they are far away. MCPS is a pretty safe county and not that many dangerous situations happen, so I was very taken aback by these events."
According to the website Crime Grade, Montgomery County is in the 95th percentile for safety, meaning that only five percent of other counties in the country are safer than Montgomery County. This justifies the idea that Montgomery County is known to be a relatively safe area. Due to the unexpected nature of these events, students were left not knowing how to react emotionally.
"I don't think reactions are limited to someone who's just had a similar experience, but anyone who's had any traumatic experience," WCHS counselor Tiffany Kaufman said. "When another traumatic experience happens, it can act as a trigger, and it doesn't have to be the same. This certainly was an experience that could have been triggering for many students."
WCHS is a school that prides itself on the diverse backgrounds of all of its students, but this also means that everyone has experienced unique events in their lives. Therefore, it is hard to know exactly how to help students since different people react to trauma differently, based on what they have gone through.
"I don't think there are typical reactions," Kaufman said. "I think that personal experience – what you bring to the table from your personal experience – is going to be a factor in how it relates day to day. If you are specifically looking at day to day, someone gets through school fine but at home has a harder time or whatever their experiences have been will help to dictate their emotional response." 
There is not a surefire way to help students, since not everyone benefits from the same treatment. Hearing about a 17-year-old shooting his 15-year-old classmate then leaving him bleeding out, or hearing about another 17-year-old nearby disappearing then being found dead is nerve-wracking to many. WCHS is doing its best to comfort students in these difficult times. One can only hope that their best is enough.
"The counseling office is available and in the days after the events had lunch check-ins…to talk about what had been going on and process how they were feeling," Kaufman said. "I think practicing our lockdowns and practicing our shelter-in-place drills are very important because if you know what to do when you're not in the urgency of a moment, then that muscle memory kicks in when you are in an emergency situation, and just knowing what to do certainly helped with what happened at Magruder."
Unfortunately, all of the practice and support that the school can provide does not fully ensure that students are completely safe. Now that MCPS has experienced such violent events, students are fearful that occurrences like these could happen again as they have been exposed to their reality. On Feb. 2, MCPS received a threat saying that a group of individuals was planning on bombing specific schools, which turned out to not be valid. 
"I feel like fear of shootings and other violent incidents is more implemented than before," Elkassem said. "I think there will be more threats like this because now that people know students and staff are afraid of this, they could use that to their advantage whether the threats are real or fake just to scare others."
According to the Bethesda Beat, there were 35 homicides in 2021, the most that there have been in three decades. In comparison, 2019 had 15 homicides and 2020 had 17 homicides. The attempted murder by Steven Alston Jr., the shooter at Magruder, welcomes the possibility that 2022 could bring even more violence and deaths than last year. So does the unsolved murder of Jones, who went missing on Jan. 7 and was found weeks later, dead in the woods. The severity of these events has brought heightened emotions, but with them, there must also be a resolution to these feelings.
"I think the communication and conversations the students, the parents [and] everybody within MCPS [have] will make sure that we are doing everything we can for students to feel safe," Kaufman said. "I think it is an ongoing conversation and if something can be added or changed, then we will certainly come out with that conclusion."
All people can do to prepare for these types of circumstances is be careful and remember what they learned about emergency situations. MCPS students and staff will never forget those events, especially the individuals who directly experienced such a close brush with death in their own schools. Nevertheless, MCPS must move past these dreadful occurrences and look toward the future.
"I feel like yes, there is some fear involved because the Magruder shooting happened so close and so did the death of the Northwest student," Elkassem said. "We just have to be more aware of our surroundings and always know what's going on. We should just be cautious in general. But you can't live in fear, you have to live your life."