Elections offer new opportunities for WCHS students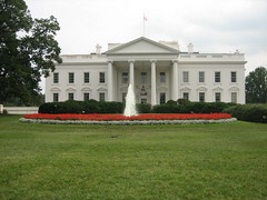 "Do More Than Vote", and get paid while doing it. Teens are constantly being urged to get involved in the community, and becoming an Election Worker is a great way to do so.
With the close proximity to D.C, WCHS students are right near the heart of politics. What students may not know is that there are more ways to get involved than just attending marches and walkouts. That's where becoming an Election Worker comes into play.
According to the Montgomery County Board of Elections, an election worker is a registered Maryland voter who volunteers to assist voters on Election Day. The role of an election worker is to ensure fair and accessible elections for all voters and to protect the integrity of the election process.
Dr. Gilberto Zelaya is the Outreach Coordinator for the Board of Elections, and encourages teens to contribute to this program.
"We train students to answer simple questions to facilitate the voters' experience on election day," Dr. Zelaya said. "For those students who are bilingual, we leverage them where needed. If there is a voter whose native language is not English, we have students with bilingual skills assist and provide the same information."
The application process is very straightforward. Applicants can simply go to the Montgomery County Board of Elections website, select the "Application and Questionnaire" tab below the Election Workers category, and follow the instructions as given on the page.
"Once a student is registered, they will receive a link to take an online quiz, which covers the first couple of chapters on the Election Judge manual. It talks about special-needs voting, section- 203 [of the Voting Rights Act]," Dr. Zelaya said.
Lasting between three to four hours, both after-school and on weekends, training is available throughout all of Montgomery County. After passing the training session, the newly instructed Election Workers are assigned to a voting location close to their house.
Although students must be sixteen years old to register to vote, they are given the option to pre-register as a fifteen year old. On their birthday, the Board will send them a link allowing them to register so they are able to sign up to become an election judge. However, students must be turning sixteen by the Primary Election on April 7th, 2020.
On Monday night [prior to Election Day], there is a two-hour meeting that all Election Judges must attend," Dr. Zelaya said."They will set up posters, signage, tables, and the equipment, and then report on Election Day to the corresponding location."
Election Workers are also given a choice of SSL Hours or a fixed payment, along with the rewarding opportunity to have hands-on experience at the polls.
"We are very flexible and we will work with the student. We have both full-day and half-day positions. The position of a worker equates to the amount of Student Service Learning Hours or the amount of stipend they will earn," Dr. Zelaya said. "The more you support the process the more you can earn."
The Montgomery County Board of Elections encourages all WCHS students to become an Election Worker. Learn more about the election process, meet some new people, help out the community, and make a couple bucks while you're at it.