It's time to movie into the holiday spirit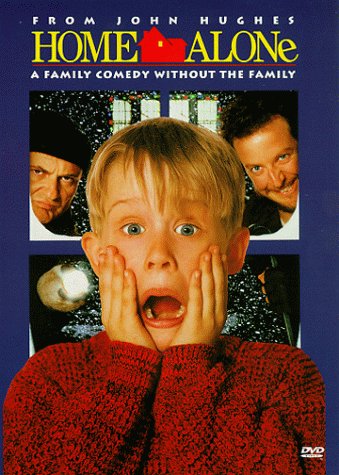 By Ela Jalil, Assistant News Editor
December 27, 2019
Whether it be a human who thinks he is an elf, or two strangers that have to pretend they are a couple to trick their families for the holidays, Christmas movies never fail to entertain. For some families, watching specific Christmas movies is an annual tradition. Whatever the occasion, Christmas movies always seem to get people into the holiday spirit. 
The Christmas movie industry is surprisingly big. Hallmark has premiered 98 new Christmas movies just this year. Hallmark is not the only company trying to take advantage of people in the holiday spirit. Netflix and Disney Plus have been releasing numerous movies to attract the attention and love of their viewers. Despite the surplus of Christmas movies, people still love the classics. Here are the best Christmas movies to watch that will get you in the holiday spirit. 
 ELF
This 2003 movie stars Will Ferrell as a human named Buddy who has believed he is an elf his whole life. When he finds out that his biological father doesn't live in the North Pole, but New York, he sets off on an adventure to find his family. Buddy never fit into a group, and his quest to find out his identity, is relatable to many viewers. His childlike wonder, and his struggles to fit into the human world will cause many laughs no matter what age. 
Home Alone
Have you ever wondered what it would be like to be left home alone for a week while your parents go on a trip? Kevin McAllister has to navigate surviving without his family when they accidentally leave him on their Christmas vacation. On top of all of that, he has to deal with two crooks who are planning to burglarize his house and a scary neighbor. 
This fan favorite is the highest grossing Christmas movie of all time, grossing a whopping 476.7 million dollars, shooting Macaulay Culkin to fame. The original movies were so popular that four more were made that have the same spirit as the original with increasing high jinks every movie. 
Good memories are associated with this movie, it is a must-see for children. Even after people have grown up, they still seem to enjoy the movie and include it as one of their Christmas traditions. 
"Home Alone is just my #1 childhood movie. Whenever it is Christmas time I am always excited to watch Home Alone with my family," sophomore Sonia Bhatia said.
The Polar Express 
A young boy who does not believe in Santa, get whisked away on a train called the Polar Express to see Santa. On his journey, he makes new friends, including a strict conductor played by Tom Hanks. The film takes on the challenge of explaining the true meaning of Christmas, and the marvel of a child's imagination. 
"Polar Express is the best Christmas movie hands down. I used to watch it with my family on the weekends leading up to Christmas," WCHS sophomore Aryaan Duggal said. 
Many appear to agree with Duggal's sentiments, with 94% of Google users liking this movie. 
"Christmas movies make me feel like it's truly the holidays," mom of two WCHS students Jyotsna Gupta said. "When I was younger I never had a tree or any of those things but I always was able to see Christmas movies. They bring back so many good memories, and I look forward to watching them every year."