It's Pumpkin Spice Latte Season at Starbucks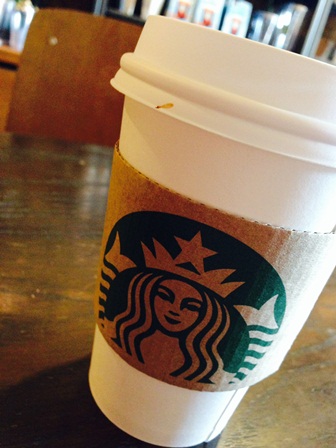 This fall marks the tenth anniversary of the Starbucks Pumpkin Spice Latte. CHS students are excited about its return to stores this season.
A Pumpkin Spice Latte is made of espresso, pumpkin flavored syrup, and steamed milk. They're then topped with sweetened whipped cream and pumpkin pie spices: cinnamon, nutmeg and clove.
The Starbucks website lauds the "warm treat that has come to stand above all others – one that [they] get asked for again and again and again because people love it so much."
This one specific latte is ubiquitous on social media websites.  Since August of 2012, there have been over 29,000 tweets that have featured the hashtag: #pumpkinspice.
"They taste like the fall season in a drink and when they start to serve them I know that it's finally Autumn," junior Nora Carlblom said.
The Pumpkin Spice Latte is really a fall favorite.
"They remind me of the fall season," sophomore Abigail Chun said. "Pumpkin is one of my favorite flavors."
Starbucks also has seasonal treats made with real pumpkin to go along with the latte: pumpkin cream cheese muffins, pumpkin bread and pumpkin scones.
"I like the taste of pumpkin and Starbucks does it just right," sophomore Adam Albert said.
The popular fall drink is all the rage amongst the CHS student body.
"They taste like fall," sophomore Isabel Jordan said. "I get really excited when they come out."