CHS athletes commit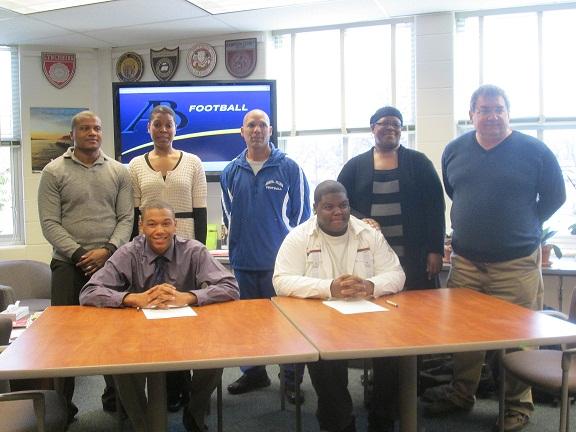 Congratulations to seniors Dominique Williams (bottom left) and Darrion Locke (bottom right) for committing to play football next year at Alderson-Broaddus College of West Virginia.
Williams has played football since he was in fourth grade, and he plays wide receiver and free safety. Locke has played football since  sixth grade, and he plays offensive and defensive line.
Congratulations to Williams and Locke on becoming Battlers.