At Exhibition, JV cheer wins Best Overall Score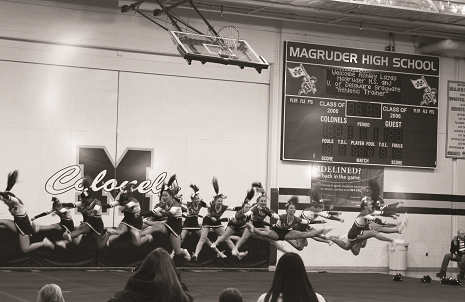 Congratulations to the junior varsity Cheer team on their Best Overall score at the JV Cheer Exhibition Nov. 3 at Magruder High School. The team also won awards for Best Crowd Involvement, Best Stunt Technique and Strongest Motions.
This is their first win with their new coach Jennifer Johnson. The varsity Cheer team came in second place to Damascus at the county competition Nov. 17 at Montgomery Blair High School.
The team, which was led by captains Gina Biciocchi, Mara Zankman, Tara Lattimer and Emily Russ also cheered the junior varsity Football team through their undefeated season.
Although the season is over the  girls are preparing for cheerleading tryouts this spring.