WCHS' Mr. Clark to run in upcoming presidential election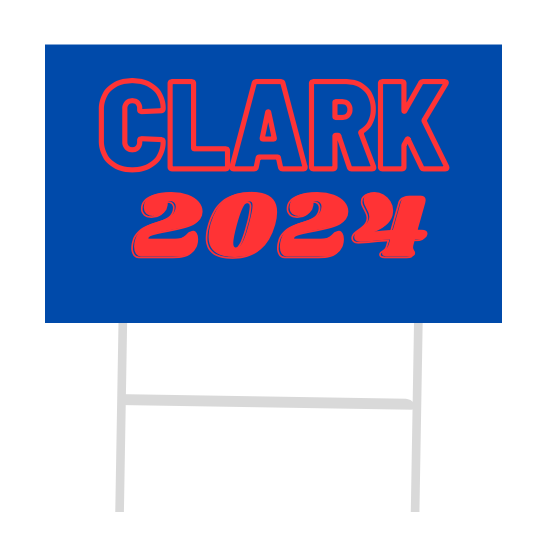 Every day Mr. Bryan Clark arrives at WCHS to teach, but he does not even walk inside of the building. His classroom is in a portable, which means that he greets his students outside, and when it is rainy, students' shoes track in water, making the floor slippery.
These conditions are extremely different from the President's residence and office that he teaches his students all about. President Biden wakes up and gets to stay indoors for the duration of his commute within the White House, and works in an office with good temperature control.
"While I was teaching about the White House I was thinking about how luxurious it is compared to the portables of WCHS," Clark said. "Then I started thinking about how many other issues the President doesn't have to deal with compared to my job."
While President Biden may have to negotiate nuclear deals, he doesn't need to pester tired seniors to wake up and listen to him– his audiences are always attentive. Plus, the President has people running to get him coffee – not spilling it on his floor.
"When I considered all the perks of being the President it became a really appealing job," Clark said. "The next day after teaching about the White House, I taught about the Constitutional rules for running for government in the US. And that's when I realized that instead of dreaming of being the President, I should just run."
Mr. Clark meets the legal requirements to run – he is a natural born citizen, over 35 and has lived in the US for over 14 years. In addition to meeting the minimum requirements, after teaching government for many years, he knows a thing or two about it. 
"Compared to some of the people becoming politicians lately, I actually think I'm well qualified. I teach AP NSL and AP Comparative Government at WCHS. Through these classes I have a strong base understanding of the political system not only in our country, but around the world. This will enable me to succeed in domestic and international affairs."
His students, while not all old enough to vote for him, endorse him as a candidate. Presidents shape what the next generation's future will look like, and Mr. Clark is used to that through his work.
"I think Mr. Clark would make a great President," WCHS senior and AP Comparative Government student Connie Stitution said. "He is really understanding as a teacher, so I think he would be a very caring and empathetic President."
Rumors have been swirling that Mr. Clark will officially launch his Presidential campaign after the AP NSL and AP Comparative Government exams in May. Then, his students will work on his campaign materials and canvass for him for the duration of the year.
"My Presidential run will be a win-win for my students and me," Clark said. "Getting real political experience should make what they've been learning about come to life in a meaningful way. And for my campaign, it will be great manpower to have them helping."
While the odds are not currently in his favor, he teaches on effective political strategies. Many Presidential candidates look to past US elections for how they should set up their run, Mr. Clark has extensive knowledge in other countries election histories as well.
"I taught my AP Comparative Government students about the Brexit vote and there were a lot of interesting techniques done in that," Clark said. "Maybe I'll adopt some of those. I think that my perspective will be a really interesting one to have in the Oval Office. Clark 2024!"