WCHS student & alum create summer study spot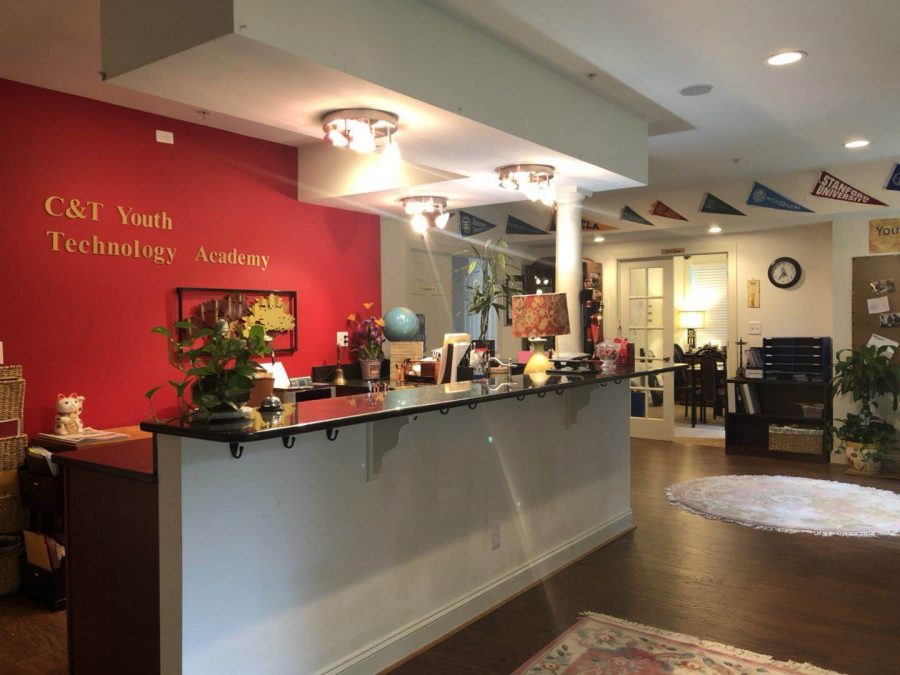 By Bryan Fletcher, Production Manager
November 13, 2018
While summer break is usually thought of as a time for vacation and relaxation for students and staff, a dynamic duo formed by a CHS student and alumnus found a way to give back to the community while being productive with their time off from school.
The Crescent Lake Club (CLC) is an educational non-profit program co-founded by senior Junghyeon Lee and CHS alumnus Bill Wu, and is designed to offer MCPS students an option to study and complete their schoolwork over the summer. The idea behind the program was conceptualized this past summer and since then, both founders have been working hard to open the doors to this needed business.
"The Crescent Lake Club is an innovative approach to study spaces catered towards high school students," Wu said. "Spun off of shared communal work space models such as WeWork, CLC hopes to offer a cozy, homestyle study space away from home."
Along with being co-founders for CLC, both Lee and Wu have additional duties and responsibilities for the company, ranging from advertisements to building renovations.
"He takes care of the business and financial areas with the sponsor, while I focus on the effectiveness and interior design of the place," Lee said.
Located in the C&T Youth Technology Academy building in Rockville, CLC is easily accessible for many high school students in the Montgomery County area. For this reason, the founders are hoping to see their business grow and become popular within our community once it is open to the public, which will be in the near future.
"We have not officially opened our doors yet," Lee said. "We are in the last stages of putting the finishing touches on and working out the kinks and small things in the system; we are planning on opening sometime next month if everything goes according to plan."
Despite the commencement of CLC taking place over the summer, the original idea behind the program has been in the making for several years now, arising from a need for more places to study that troubled Wu during his high school experience.
"When I was in my junior and senior years in high school, I was always looking for a place that was open to do schoolwork in, or to just hang out with friends at," Wu said. "While libraries and cafes can be nice to work in, they have their restrictions, and can feel overwhelming at times. CLC aims to serve the people that want an environment just like their home without the pressure of parents always watching."
While CLC is primarily intended to function as a space for studying, they are actively expanding the range of their services to help different students in the community.
"We even offer college counseling," Lee said. "We are talking to seniors and other students that are looking for a place to hang out and finish homework after school. I believe that this can help students have a more casual place to get together and get some studying done."
However, it is difficult for a business to thrive without a proper amount of local advertisement. Since this past summer, Lee and Wu have been spreading the news of their program to as many students as possible to gain more attention from the community, in addition to working on a website.
"As we still consider ourselves a small startup, we are relying on word of mouth to get us out there," Wu said.
As the co-founders of CLC have demonstrated, commitment, dedication and a passion to support the community are some of the most important qualities to maintain when attempting to start a new business. With the introduction of CLC, more Montgomery County students will have access to the resources they need to study and excel in their academic careers.
"I want kids like me who cannot really focus at home but do not want to go to stern learning centers to have a place where they can focus in a relaxed environment," Lee said.