The Go-to Summer Festivals of 2015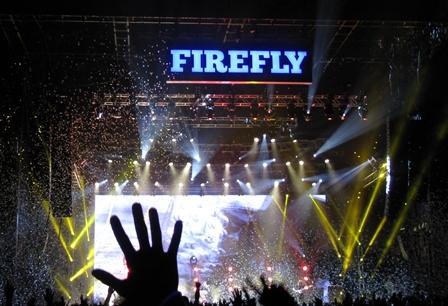 With summer quickly approaching, students will find themselves scrambling to get internships, find summer jobs and prepare for the next upcoming school year. However, it is summer after all.
From music to cultural awareness, there are festivals of every kind all around the DC area for students to enjoy during their long vacation. The Churchill Observer has picked out some of the most exciting festivals happening here in your backyard.
Featuring some of the most popular artists of the year, Sweetlife hosts a myriad of different artists who perform for more than a total of 22 hours. It is a family-friendly music festival that additionally promotes healthy-lifestyles, upholding Sweetgreen's mission for healthy living. Presenting deliciously healthy and locally sourced food, Sweetlife is the perfect combination of fantastic music and food. The festival will occur on May 30 and 31 in Columbia, Maryland, expanding to two days for the first time. Find more information at: sweetlifefestival.com/
Since 2005, the DC Jazz Festival has selectively picked some of the greatest jazz musicians, both well-known and upcoming, to perform at the week-long festival opened to the general public for free. The Festival additionally offers education programs, specifically the Roberta Flack education program, to get students "jazzed" about learning. The festival's purpose is not only for jazz appreciation, but it sets out to both create and implement cultural and educational programs in the DC area through concerts, workshops, classes and much more. The festival will be held from June 10 to June 16 in DC. Find more information at: http://dcjazzfest.org/
The Source Festival is a performing arts festival, but with a twist. It invites rising new talents to collaborate with established stars to collaborate and create new works, where they will present their works together at the Source Festival. CulturalDC, an organization that supports different artists and art groups, sponsors comedic shorts, thought-provoking plays, original works and everything in between. For play-lovers or simply curious people, the festival is a great way to become better acquainted with the performing arts. The festival will occur on June 5 to June 28 in DC. Find more information at: http://www.sourcefestival.org/
Firefly Music Festival presents some of the most famous artists in a natural concert venue, providing unforgettable performances and exciting attractions all around the festival for every music fan. Fans from all over the nation gather on the venue and enjoy the naturalistic aspects of the concert, ranging from camping on the concert grounds to swinging on hammocks while jamming out to live music and performances by popular musicians. The festival will take place on June 18 to June 21 in Dover, Delaware. Find more information at: https://fireflyfestival.com/
Smithsonian Folklife Festival
The Smithsonian Folklife Festival is sponsored by the Smithsonian Center for Folklife and Cultural Heritage and National Park service, and it seeks to raise awareness of cultural traditions along with preserving them by inviting exemplary practitioners of those traditions to present them to the public. This is a chance for people to connect with those of various different cultures and to educate themselves on global traditions. From different programs to marketplaces, festival-goers are immersed in diverse attractions. For both an exciting and educational experience, the Folklife Festival is a great choice. Admission is free and is family friendly. It will take place on June 24 to June 28 and July 1 to July 5 on the National Mall in DC. Find more information at: http://www.festival.si.edu/index.aspx